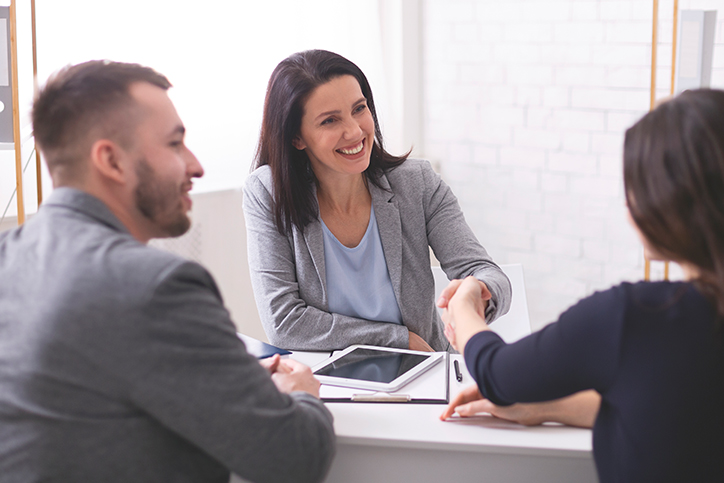 If you're a broker who's skeptical about PEOs, you're not alone. There are a lot of common misconceptions about the PEO industry out there. That's because not all PEOs are the same, and some certainly have better relationships with the broker community than others.
They say money talks, which is why one of the biggest pain points regarding PEOs for many is broker commissions. In working with other PEOs, many brokers have been dissatisfied with how they were compensated, finding their commissions tied only to administrative fees rather than individual products such as medical insurance or 401(k) plans; but PrestigePEO is different. We understand brokers because we were once brokers ourselves, so we've structured a compensation model that works better for you.
An Unprecedented Compensation Model
We always keep our broker partners in the loop, and we offer unbeatable commission opportunities as you build your client base – and we build ours.
We've built our business with the support of brokers like you, so we ensure you're a part of our success – and compensated for it. Most PEOs offer limited commission opportunities to brokers based on admin fees. On the other hand, PrestigePEO offers brokers the usual commissions plus unlimited opportunities to earn, including via multiple product lines.
Furthermore, we offer recurring payouts at a guaranteed, locked-in rates for the lifetime of the client engagement, paying full commissions on service fees plus products including 401(k) plans. We're also proud to offer our broker partners the advantage of an exclusive bonus program in which production requirements are waived, making us one of the only PEOs to so do.
Multiple Commission Opportunities
From medical, dental, and vision insurance to premium employee benefits like life insurance, disability insurance, and 401(k) plans, you'll be able to craft a custom package for your clients and earn commissions as you go.
We're always adding new products, employee benefits, and technology solutions to simplify HR for your clients, which means as your client base grows, so can your potential income. And we're always here to support you every step of the way.
Best-in-Class Support
Now more than ever, businesses need HR expertise they can trust. Employee benefits, payroll, and other critical HR functions can be confusing to manage, and you may find that your clients often need additional support to handle it all.
Our team of certified HR experts are skilled at helping clients navigate – and resolve – and HR challenge. We're here to serve as a full-service extension of your client's HR department, or simply their benefits administrators if that's all they need – we leave that up to you and your client.
An Unwavering Commitment
We respect your one-on-one relationships with your clients, so we defer to you when it comes to our engagement with them. You'll always be informed of upcoming communications ahead of time, and any updates that may concern your clients in real-time.
In a time when other PEOs are moving to chatbots and automated responses, we're doubling down on our promise to provide personalized service from a dedicated team of HR professionals ready to help. And we're also here to help you drive more leads down your sales pipeline and grow your book of business.
PEOs may not have the best reputation among the broker community, but here at PrestigePEO, we believe it's simply a matter of building more trust. In an industry this complex, we're bound to face a bit of confusion. When done right, however, partnerships between brokers and PEOs are remarkably beneficial for all parties – especially your clients.
Contact us today to learn how our team can help your clients – and help you expand your business as well. Find answers to all your questions with our FAQs page!