The exponential value of marketing
By Andrew Lubash

I have been warned that the hardest part of serving as NAPEO chair is writing the monthly column for PEO Insider.®I lucked out, as my first topic is one that I am extremely passionate about: branding and marketing.
How many of us have been asked this question: What do you do for a living? "I work for/own a PEO." What's a PEO? Then we respond with an extremely diverse description of a PEO.
Imagine a world where instead of "What's a PEO?" the response is, "I think PEOs are great! They provide a valuable service to small and mid-sized businesses. I don't know why anyone wouldn't use a PEO."
Branding our industry is critical to our success on several fronts.

Sales and Marketing:
Businesses recognize that they require the expertise of professionals to succeed. They hire an accountant, an attorney, and a host of other advisors. PEOs are just as vital to their success—they just don't know it yet! Imagine how much more business we would all add if our prospects truly knew what we do when we met with them.

Legal and Legislative:
As chair of NAPEO's State Government Affairs Committee for five years, I witnessed countless issues that arose at the state and federal levels. Most of these threats were neutralized when NAPEO staff rushed to the scene and explained what PEOs are and how we are good for businesses. An effective branding program would educate legislators about what PEOs are and help prevent misguided actions.

Vendors:
How many of us spend countless hours explaining our business model to our vendors? How many more vendors would enter the PEO market if corporate understood our industry? An effective branding program would educate additional vendors and insurance carriers about PEOs and encourage them to enter the marketplace. More competitive products lead to more profitable PEOs.

Taking it to the Next Level:
NAPEO's current branding initiative is just another example of the value of your membership. We have retained the services of three talented agencies to take us to the next level:
LGND: A digital storytelling agency that combines cutting-edge strategy with innovative design, technology, and video services;
Povaddo: An agency that specializes in marketing research. Povaddo helps organizations tell their stories; and
Bluematter: Architects of NAPEO's advertising campaign.
In addition to implementing NAPEO's campaign, along with the Marketing & Communications Committee, these agencies have created tools that our members can already use for their branding and marketing, all included as part of your NAPEO dues!
Plug-and-play social media posts;
90-second videos;
Customizable newspaper ads; and
Radio scripts.
The success of this initiative will result in:
Increased sales for your PEO;
Additional vendors in the PEO space, resulting in more competitive programs; and
Legislative certainty/recognition.
I encourage all of you to get involved. Increased success results from increased participation. Please reach out to NAPEO Vice President of Marketing & Communications Kerry Carruthers at kcarruthers@napeo.org and join the NAPEO Marketing & Communications Committee.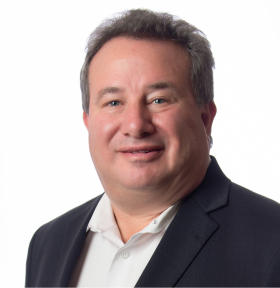 Andrew Lubash
2019-2020 NAPEO Chair
Principal
Prestige Employee Administrators
Melville, New York
Reproduced with permission of the National Association of Professional Employer Organizations