Your guide to the latest HR news in a bite-sized package!
Our Prestige Perspective newsletter will share our ideas for inspiring your team, provide answers to frequently asked questions, and keep you updated on the HR information you need to know. We hope you find this newsletter helpful! If you have any questions or would like to learn more about partnering with PrestigePEO, please feel free to contact us at any time.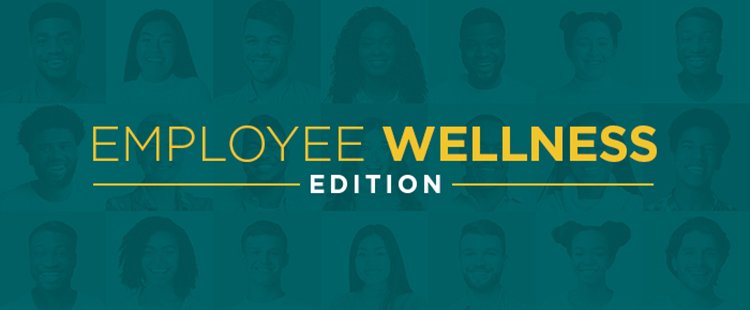 Welcome to the Employee Wellness Edition of The Prestige Perspective.
The topics below have been handpicked to help you support your employees. Creating a healthy workplace for employees will help you retain the best people and keep them happy. A happy employee is a long-term asset to your company and will do the best work they can. Read on for tips and information that can help improve your office morale and keep your business compliant!
TIPS AND TRICKS
Tips for a Successful Work-Life Balance
June is Employee Wellness Month, and we have put together some helpful tips for recognizing this critical topic through June and beyond. Work-life balance is challenging to maintain and, if left imbalanced, can lead to employee burnout, stress, and mental health struggles. Read the blog below for tips on getting back on track.
THE HR CORNER: ASK AN EXPERT
Boost Employee Morale with Financial Literacy
High salaries alone may not retain your best employees. It's time to get creative with the benefits you offer. Mental health, and how to support your employees, have been a popular topic of discussion in the business world. In a recent study, more than 40% of U.S. consumers reported that they had difficulty paying a bill. Employees can struggle with financial stress from time to time, no matter their income level.

So how can you support your employees with their finances if you're already paying competitive salaries? You can offer benefits that strengthen their financial literacy. Check out the blog below to learn more.
Avoid Costly Compliance Penalties by Partnering with a PEO
The Affordable Care Act (ACA) has changed the way employers or business owners purchase and offer insurance to their employees. Under the ACA, large employers (50 full-time or full-time equivalent employees or more) are required to offer affordable health insurance to their employees. Additionally, employers are required to offer minimum essential coverage to at least 95% of their full-time workforce and their dependents. This mandate also sets a minimum standard of coverage and affordability based on the nation's poverty threshold year over year. Are you staying compliant in accordance to this mandate? Read below for tips and information on the ACA and how it can affect your business.
THE SCOOP: HR NEWS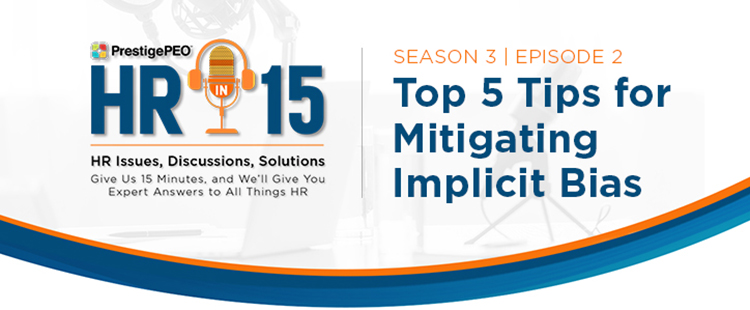 HR in 15 Podcast
Give us 15 Minutes, and We'll Give You Expert Answers to All Things HR
HR in 15 is our podcast where we talk discuss important HR topics with leading subject matter experts. The episodes cover the latest HR news and any issues or concerns you may be dealing with in your office. Be sure to tune in for an informative 15 minutes!
Top 5 Tips for Mitigating Implicit Bias
Jen Curry, Founder of Change Impact
Everyone has biases, and often they can be helpful. It's how our brains understand the world. Biases can become harmful if we don't take a step back and check them. Employees feel best and are most productive when they're comfortable at work. In this discussion with Jen Curry, founder of Change Impact, she shares her top 5 tips for making sure your biases aren't hindering your judgment and how that could affect the workplace.