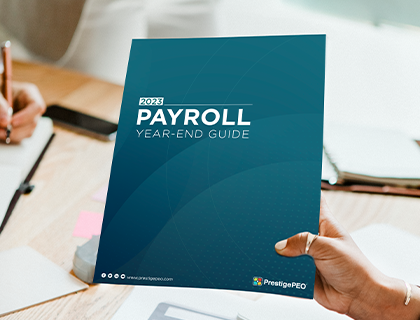 Navigate year-end payroll smoothly with our 2023 Payroll Guide. Streamline processes, ensure compliance, and finish the year strong. Your go-to resource for a seamless payroll wrap-up.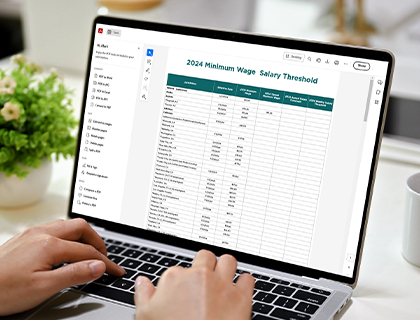 Introducing the 2024 Minimum Wage Threshold. Stay compliant effortlessly with our summary of changes for meeting minimum wage requirements.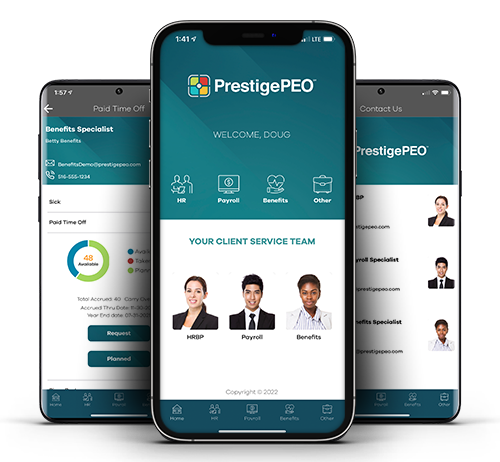 The Power of a PEO Right in Your Pocket
PrestigeGO simplifies HR for you and your employees by putting the power of a PEO right in your pocket. Access payroll options, view employee benefits information, download your W-2, and instantly connect with your dedicated HR specialists – anytime and anywhere. Available for iPhone and Android devices.
Download PrestigeGO in the App Store or Google Play to get started or click here for more information.