Comprehensive PEO Services
Designed for Your Company's Continued Growth

As a PEO, PathGoal is a resource to make your company more efficient, secure, high-functioning, and growth-ready.
We're an extension of your organization, helping you check all the boxes of a smoothly operating, healthy company — with professional guidance and competitive solutions for HR, employee benefit plans, regulatory compliance, payroll, technology, and more.
Human Resources Management
HR is a necessary, yet burdensome, part of any business. We're here to do the heavy lifting, so you can focus on doing your best work.
We work with your leadership and HR teams to understand your unique HR needs and create a plan for implementing effective solutions, gearing your organization toward success.
Our HR Management services cover:
Human resource administration for tedious time-consuming tasks
Regulatory compliance on local, state, and federal levels
Employee benefits and claims management
Internal employee manuals and handbooks
Risk management reduces employer legal & financial liabilities with proactive compliance alerts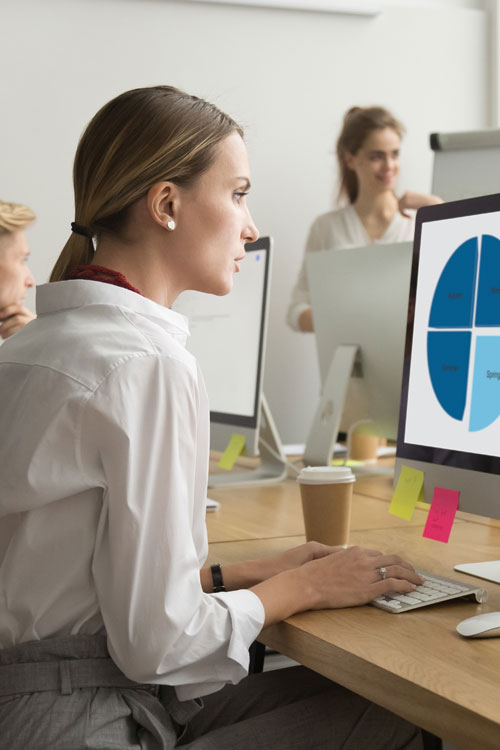 Human Resources Technology
Technology is becoming more sophisticated, offering us new solutions every year to keep us connected, productive, and focused on creating value in our professions.
Onboarding new technology and complex software can be daunting, but at PathGoal, our experts stay apprised of the latest and most effective solutions. We help you choose from a range of management and productivity software to find platforms that are the perfect fit for you and your employees.
Our technology solutions include (but are not limited to):
Human Resources management system
JazzHR® recruitment platform
Kronos® attendance and time management
BLR Training Today® resources for employee training
Bullseye Engagement® for employee performance tracking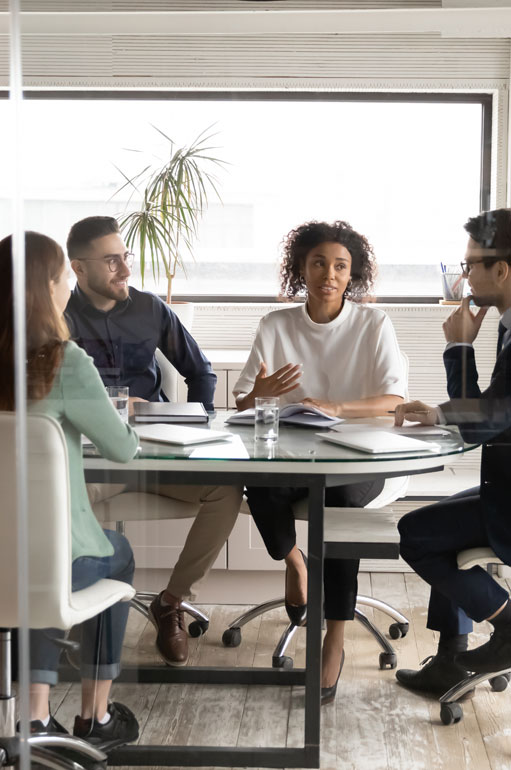 Employee Benefits
Top-tier benefit options are critical to retaining satisfied and productive employees. PathGoal offers premium employee benefit plans for small and medium-sized companies (SMBs) at more affordable rates than SMBs can find on their own.
At PathGoal, our certified benefit specialists guide you through all aspects of choosing the right plans for your business. In addition to providing the benefits your staff desires, our team of experts will guide you and your employees through open enrollment periods, benefits education, and all the nuances of employee benefit plans. Our specialists are always available, whether in-person, via email, or over the phone — we're here to help.
Our services allow you to offer:
Health coverage through UnitedHealthcare
Multiple options for dental and vision insurance
Flexible Spending Accounts (FSAs) and Health Savings Accounts (HSAs)
Life insurance, disability insurance, and supplemental insurance plans
Additional benefits like wellness programs, pet insurance, financial programs, home and auto insurance, identity theft protection, and special discounts on entertainment and travel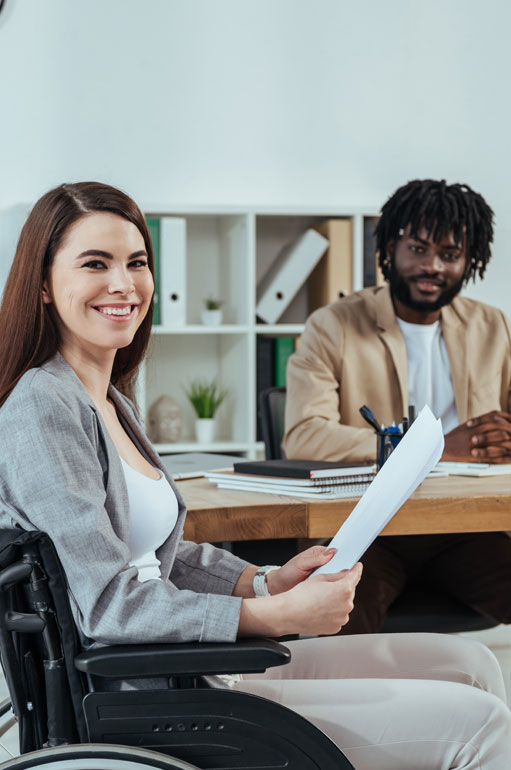 Payroll Management and Processing
A PEO does more than connect you with an external payroll service. As a co-employer, PathGoal takes over several financial duties on your behalf, including payroll administration and tax compliance responsibilities.
How does this benefit your business? A far lighter administrative workload and peace of mind that your employees are paid securely and on time.
As a PEO partner, we're able to provide your company:
Comprehensive payroll processing
Unemployment insurance
Local, state, and federal tax compliance
Tax withholding and filing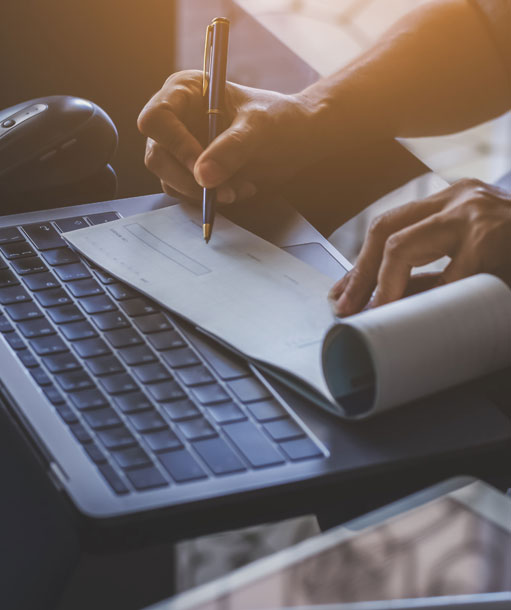 Regulatory Compliance
All businesses, regardless of size, must comply with countless federal, state, and local regulations. These include anti-discrimination and equal opportunity laws, OSHA's requirements for employee safety, IRS tax requirements, and much more.
Partnering with PathGoal will help ensure compliance with all your company's regulatory needs. We work with your team to implement workplace compliance, state and federal compliance notices, required HR documents, and keep you and your employees constantly informed on all legislative and regulatory changes.
We'll help your company:
Write compliant employee manuals
Instate procedures for workplace harassment and disciplinary
Obtain Employer Practice Liability Insurance (EPLI)
Manage workers' compensation
Process insurance claims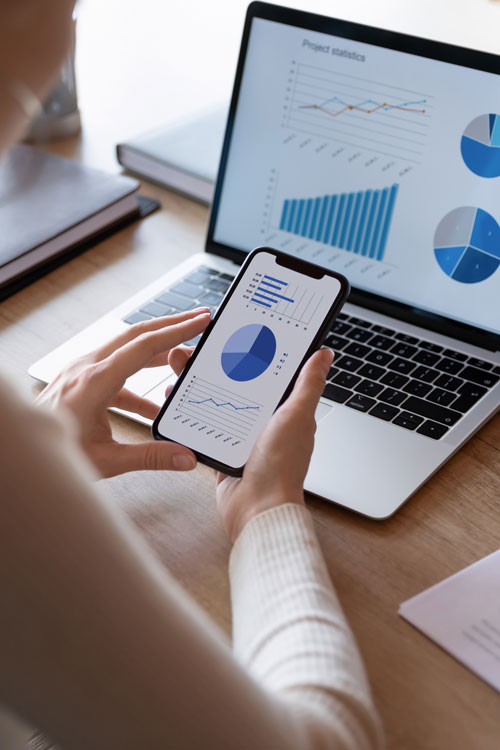 Retirement Plans
Retirement plans are vital in retaining your most valuable employees and ensuring your company stays competitive within your industry. Obtain and keep top talent by creating value and demand for your services. In addition, your plan assets will grow without being taxed, and all retirement plan contributions are tax-deductible.
PathGoal guides you through enrollment, plan management, and employee education. We make retirement planning simple and powerful for you and your employees.
PathGoal's retirement planning services include:
A wide range of customizable retirement plan packages
Management of required reporting, risk assessment, and statements
Professional investment advisory and auditing
PathGoal assumes fiduciary liability for retirement plans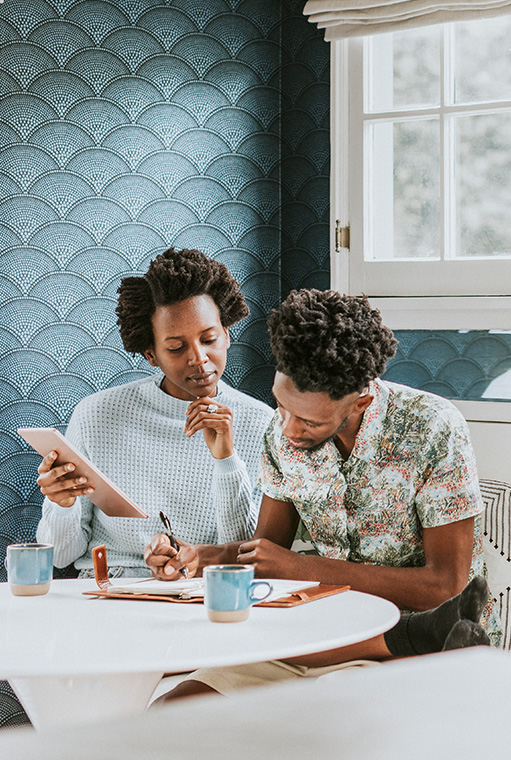 Human Resources Consulting
Your company's purpose is to create unique value in your industry, not become a specialized HR department.
At PathGoal, we lend our expertise to make quick, educated, and savvy decisions regarding HR. Our certified HR professionals will provide you with honest, competent advice around employee hiring, workplace compliance, progressive discipline, and much more."
We'll guide you through:
Human resources best practices
Human resources policy creation
Employee relations and performance management
One-on-one onsite HR management support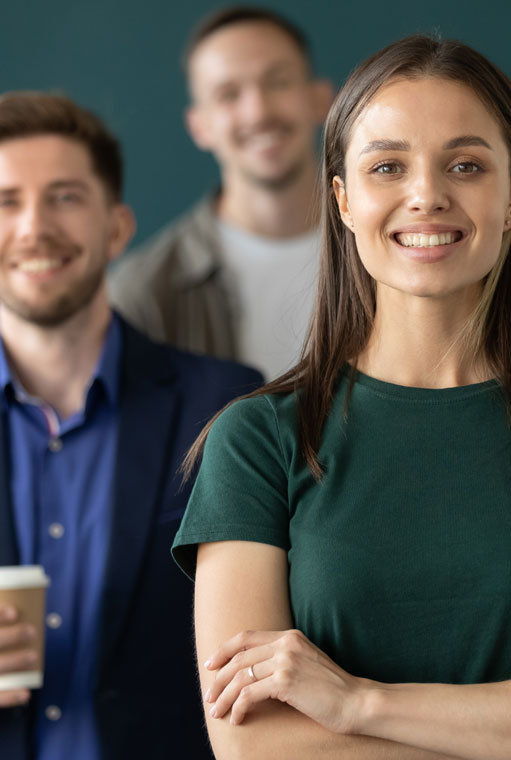 Workers' Compensation Insurance
The majority of U.S. employers are required by law to have workers' compensation insurance in place to provide employees with coverage for any work-related injury or illness. PathGoal gives you access to low rates on workers' comp plans, plus assistance with all tasks surrounding claims management and administration.
Advantages of our Workers' Compensation Insurance services include:
A+ rated Zurich workers' compensation
Pay-as-you-go insurance plans
Claims management services
Workplace safety and risk-control services
No annual workers' comp audit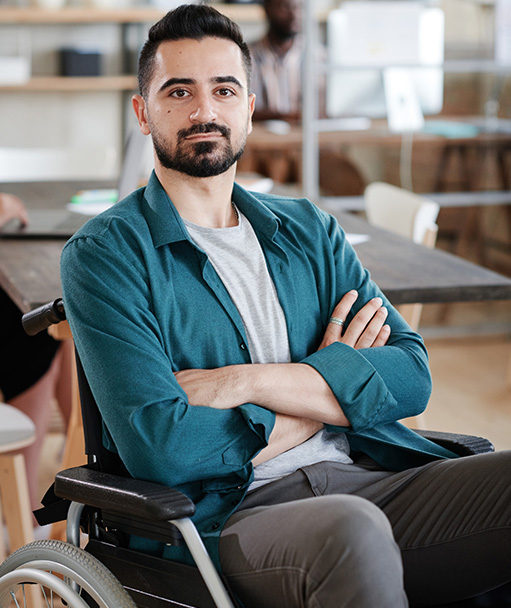 Ready to get started?
Contact our team today!
To learn more about how PathGoal's services can benefit your organization, complete the form below or give us a call today at 844-766-1544. One of our team members will be happy to speak with you.