PathGoal
The PEO Brokers Trust Most
PathGoal is a PEO (Professional Employer Organization) that presents brokers in the state of North Carolina, and across the country, with opportunities that no other PEO can offer. Whether you've worked with a PEO in the past or not, PathGoal is here to change the perception of what a PEO can do for you and your clients. Fill the form if you're interested in becoming a broker partner today. One of our experienced sales reps will contact you directly once we've received your submission.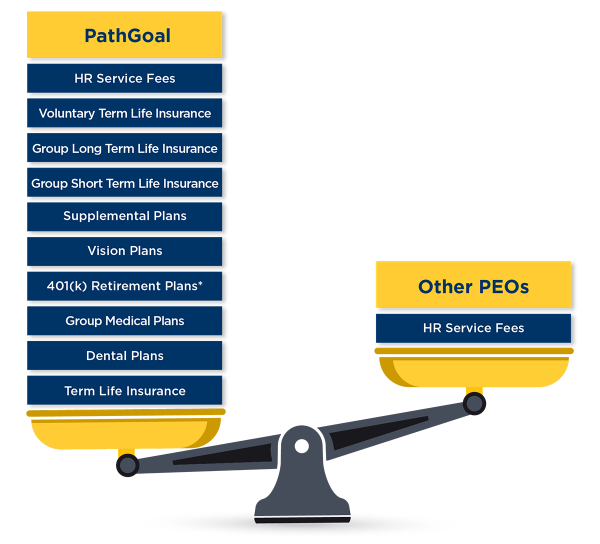 Broker Commission Comparison
The Advantages of Partnering with PathGoal
PathGoal is the PEO that brokers trust and choose to partner with for several reasons. We're committed to helping our brokers build a powerful source of recurring revenue while providing your clients access to employee benefits at low and affordable group rates. As your PEO partner, PathGoal will help lift the weight of running a business for your clients while ensuring we're committed to your needs as a broker partner.
If you're interested in helping your clients reduce their HR costs, gain premium employee benefits, ensure compliance, and grow while building your book of business, click the button below!
PathGoal is different than other PEOs – here's why
We're one of the few PEOs in the country that partner directly with brokers.
Broker Blog
Read and learn more about the PrestigePEO difference
We've developed a blog series that speaks to the value a PEO like Prestige can deliver brokers and their clients. We debunk preconceived notions about a PEO, the way to strengthen your current and future client relationships, keeping you informed about relevant industry topics, and much more. Click the link below to learn more!