A PEO Built on Dedication and Connection
Our Company
Based in Raleigh, NC, PathGoal functions as an HR Department for small to medium-sized businesses (SMBs). And as a PEO, our services cover much more than your HR needs alone.
We can assume many responsibilities and liabilities on behalf of your company, while giving you top solutions for employee benefits, HR management, compliance and risk mitigation, payroll processing, workers' compensation, 401k options, and more — at competitive group rates most companies can't access on their own.
We take expert care of your company's essential functions to save you time, energy, and money on HR and empower your business to grow more efficiently.
We're proud to be one of the only PEOs to call North Carolina our home. Our human-centric approach, enhanced by effective technology, allows us to give you a refreshingly personal level of client service.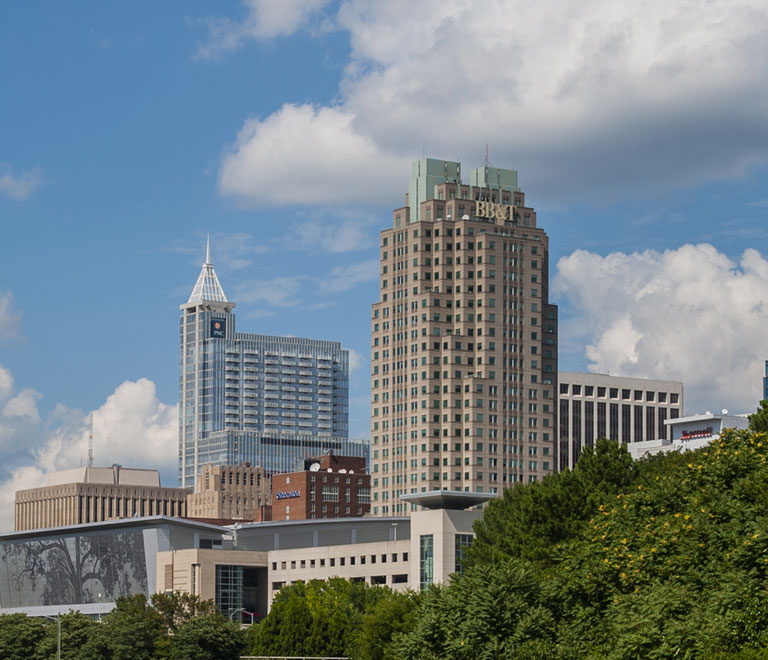 Our Values

At PathGoal, Commitment, Character, and Passion are the foundation of what we do. These core principles make us more responsive, flexible, and hospitable to our clients' needs. They allow us to build transformative, meaningful relationships with your company and your employees.
Real Relationships

We believe that to truly work with another company, you need relationships built on understanding and communication. To do our jobs to the best of our abilities — whether we're helping you set up effective systems as an employer, or helping one of your employees through an issue with illness, insurance, or anything else — we need to be able to put ourselves in your shoes.
We start with real relationships, because they're essential for our mutual success.
Direct, On-Site Support

We know it's important for you to have full trust and confidence in the work we do. Our team is truly an extension of your team. We're here to give you real, in-person support for onboarding, training, benefits enrollment, terminations, or any other area of human resources — no matter the size of your organization.
Real Commitment

We believe that with the right work ethic and support, every company is capable of success. Because we know that you're committed to what you do, we are too.
We're ready to support your business through whatever the world throws your way, so when you need help, reach out to us directly. Our experts offer one-on-one guidance and the expertise you deserve."