Time & Attendance Management
Advantage Time Clock — Time & Attendance
Half the Time - Twice the Savings
It is estimated that employers spend almost 30 percent of their time and business expense preparing payroll. Save time and money by using APR's Advantage Time Clock. We can eliminate the aggravation of collecting timecards, adding hours, and submitting them to your payroll professionals.
Advantage Time Clock is an easy-to-read, easy-to-use time organizer. The service includes badges for scanning, automatic overtime calculations, and lunch deductions, as well as multiple department tracking and job costing capability, tip reporting capacity, and much more.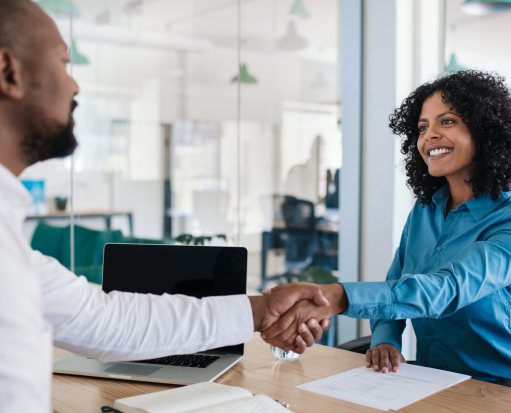 Multiple Location Capacity
An incredible feature of Advantage Time Clock is the ability to be mobile. Your employees can clock in at one location or job site and clock out at another. All time clocks can be connected to the same network so that all records are available on one database.
Security and Accessibility
Transmissions of daily activities are sent each night. They are stored confidentially and securely in our data center. All your records are available to you 24 hours a day, seven days a week, with a telephone line and a standard Internet browser. You can verify, view, and edit employee hours, update totals, download the information of your choice and run reports. These reports are available in many different formats, as well, including Microsoft Excel and Word.
No Maintenance? No Problem.
Set up is easy with Advantage Clock: no software installation, no CDs, no disk drives. There are no update fees, long distance costs or even Internet connections required at clock locations. The system is pre-programmed to your specifications; your business pays a low up-front cost with a low monthly fee. The system is easy to learn with minimal training. Just plug into a phone line and you are ready to swipe and go.
Breaking It Down
Have compliance, payroll-ready information at your fingertips without wasting time running around collecting and calculating.
TimeClock™ and WebClock™ are the two primary methods utilized to collect timekeeping data via the Advantage Clock service. With exceptional user ease for the setup and day-to-day use, TimeClock™ and WebClock™ offer a valuable solution that can be used separately or can be networked to function simultaneously on a single account. With PrintReader™, biometric verification can be added to a TimeClock™ unit to eliminate the costly expense of employee "buddy punching." Finally, our FlexClock™ solution is an additional time tracking device that offers near real-time data transmission with the flexibility of multiple collection methods: Swipeclocks, Telephone Entry, Biometric clocks, Web punch-in, PC punch-in and various handheld devices are available.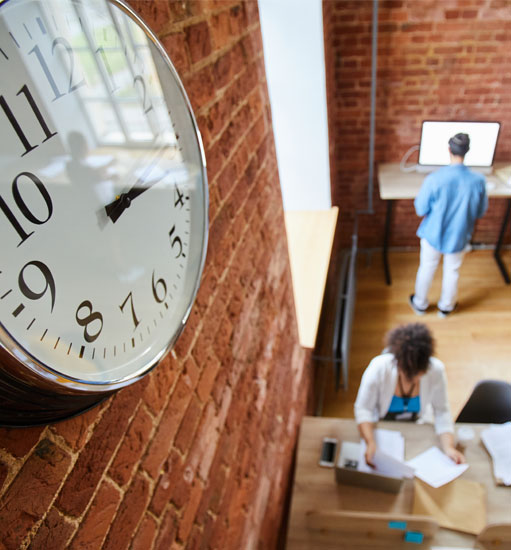 Automated Timekeeping Advantages
Here is a simple list that illustrates why Advantage Clock is the answer:
CUT LABOR COST: Eliminate punch approximations
REDUCE CLERICAL COSTS: Reduce human error, cut administrative time
IMPROVE EMPLOYEE HABITS: Eliminate "buddy punching," reduce late arrival/early departures
EMPLOYER COMPLIANCE: Labor dispute protection, Department of Labor compliance
EMPLOYEE ACCOUNTABILITY: Track employee time, and punctuality, increase productivity
CONVENIENCE: Eliminate paperwork, access records online 24/7
SUPERVISOR VISIBILITY: Track employee behavior, improve staff coverage
SCHEDULING: View, plan, and track – improve labor coverage strategy
ACCURACY: Ensure accurate data entry and calculations
MANAGE GROWTH: Control costs, manage staff
Let APR customize your Advantage Clock to be as simple or detailed as necessary to meet your timekeeping needs.
For Additional Information