A PEO Company for all Your HR Needs
Human Resources, Employee Benefits, and Payroll Simplified.
PrestigePEO partners with small and mid-size businesses (SMBs) to provide premium employee benefits that typically only larger workforces can access. In addition to exclusive group rates on a full spectrum of employee benefits from leading national providers, PrestigePEO offers strategic HR support, risk and compliance management, payroll processing, retirement services, and workers' compensation coverage. 
We help businesses focus on growth, while we handle the rest!
Find out how PrestigePEO can help your business!
Reduce Employee Turnover
Get Full-Service HR Support
Mitigate Risk
Learn more by downloading our new Case Study:
What Our Clients Are Saying About Us
"The support I have with PrestigePEO allows me to do my job better daily. Their quick response time keeps things quickly moving forward and allows me to get the answers our employees need. I breathe a sigh of relief knowing I have the people at PrestigePEO in our corner."
Megan Castellucci
Head of Sales & People Development
Apricot Law, NY
"PrestigePEO makes my demanding job much easier. I am confident my payroll is accurate. My HR reps keeps us informed of new laws to keep us in compliance and my benefits rep guides my employees when choosing a health plan."
Dina Estrada
CFO
Landstar Title Agency, NY 
"We have been with PrestigePEO for several years and we are extremely satisfied. Our dedicated team of HR, payroll, and benefit experts is always willing to provide support and guidance. Thanks to their attention to labor laws and regulations, we're always compliant."
Rezarta Kurti
Bookkeeper
Sterling Institute, CT
PrestigePEO and SMBs: An Ideal Partnership
We aren't a replacement for your HR Team – We're an extension of it!
As a PrestigePEO client, you'll have access to an entire team of certified specialists dedicated to helping you nurture a more supportive, inclusive, and productive work environment. That means you can focus on growing your business while we handle the rest.
About PrestigePEO
We're among only 1% of PEOs nationwide to maintain all three of the most stringent industry credentials.
It demonstrates our continued financial stability and adherence to a wide range of strict security standards. In other words, we have you and your clients covered.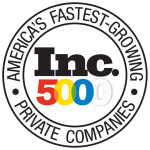 Named One of the Fastest Growing Businesses in the U.S. by Inc. 5000.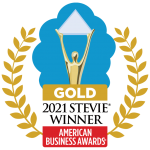 Gold ABA Stevie Award Winner, Company of the Year - Business & Professional Services.
Broker Blog
Read and learn more about the PrestigePEO difference
We've developed a blog series that speaks to the value a PEO like Prestige can deliver brokers and their clients. We debunk preconceived notions about a PEO, the way to strengthen your current and future client relationships, keeping you informed about relevant industry topics, and much more. Click the link below to learn more!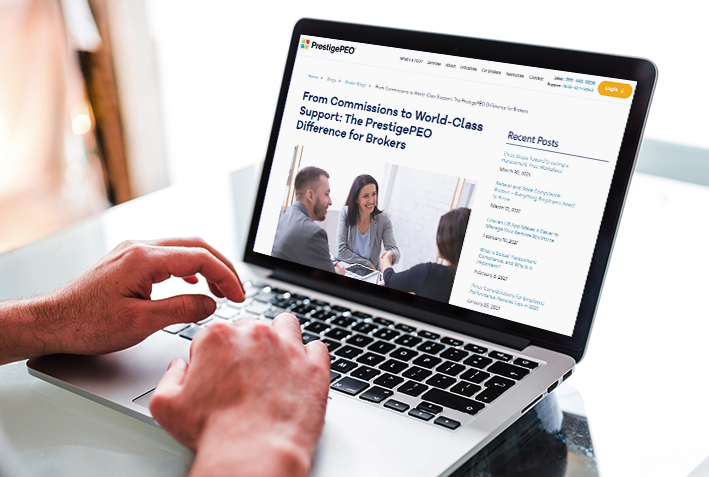 Contact PrestigePEO to Learn More