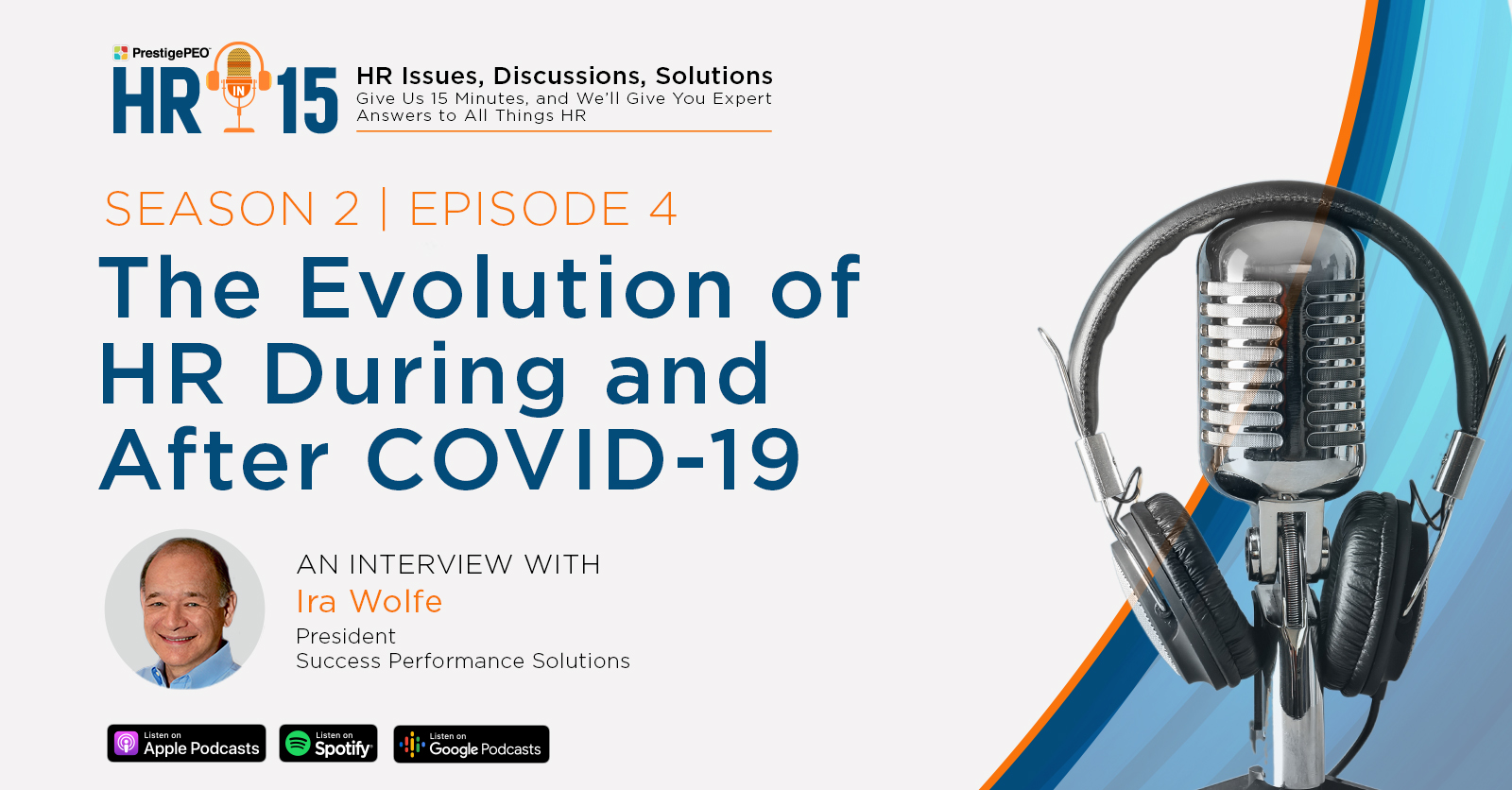 "People are a company's most important asset."
The world of HR has been evolving for years, and COVID-19 has kicked things up a notch. Businesses everywhere are recognizing the need to adapt to a rapidly changing world and think outside the box when it comes to HR. In this episode of HR in 15, we're joined by author and HR expert Ira Wolfe to talk about how quickly things are shifting in the world of HR, what that means for both employers and their employees, and the skills individuals will need to succeed moving forward.
Highlights Include:  
Shifts in employer and employee dynamics, as well as jobs and job descriptions
A look at the HR challenges employers and employees facing in a world impacted by COVID-19
The meaning of the term "VUCA", and how it applies to businesses
How jobs, job descriptions, and work environments are evolving
The top five skills required to succeed in the future
Have questions? PrestigePEO is always available to help with HR, employee benefits and payroll, and more. Call Us Today at 888-PEO-PEO1 or visit prestigepeo.com.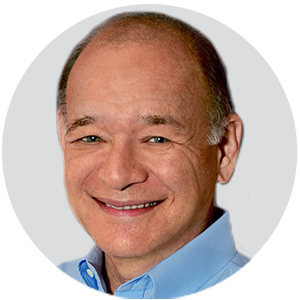 Ira Wolfe is an accomplished author and president of Success Performance Solutions. He partners with businesses to challenge their preconceived notions and rethink their strategies around recruitment, hiring, and performance management. Visit www.irawolfe.com to learn more.