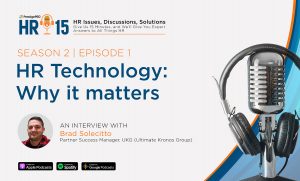 "Finding a solution to help streamline the overall lifespan of an employee from start to finish is what the majority of folks find most important."
With HR technology at the forefront of so many small and mid-size businesses today, platforms that enable employers to find and keep talent is vital to success.
In this episode of HR in 15, we're joined by Brad Solecitto of Ultimate Kronos Group, now known as UKG. Brad shares his insight into how the role of technology in HR has evolved over the past decade, and how it continues to evolve as remote work becomes the norm.
Highlights include:
A look at the rise of HR tech over the past 10 years, and then the past 12 months
Insight into how HR tech can address the challenges of remote work
How companies like UKG and PrestigePEO help companies implement new technology
Have Questions? PrestigePEO is always available to help you navigate these uncertain times with regard to Human Resources, Employee Benefits and Payroll Management. Call Us Today at 888-PEO-PEO1 or contact us at prestigepeo.com.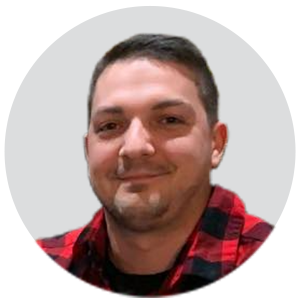 Brad Solecitto has spent his entire career in technology, working from tech support roles to now managing partner resellers and clients for UKG. As Partner Success Manager at UKG, Brad helps small businesses realize the value of HR technology platforms to drive internal growth.