HOW COVID-19 CHANGED EVERYTHING
By Andrew Lubash

The ongoing COVID-19 pandemic has significantly impacted how business is done. From remote work efforts across every industry to retailers screening customer temperatures, it's clear that things are different now, and no one is quite sure what normal might look like in the future.
As businesses work their way through the many challenges, agility and adaptability are proving to be pivotal to success. PEOs are dedicated to serving as trusted partners to their clients, guiding them through the pandemic. To deliver on that promise, we've had to adapt our service and delivery models to reflect current business needs and those of the business community at large.
Transitioning to Remote Work
Because COVID-19 mandated that all but essential employees transition to remote work, many businesses that were previously reluctant are finally opening up to the benefits. Allowing employees to work remotely when possible significantly reduces the risk of exposure for both remote-enabled employees and employees who must be in the workplace. It also enables companies to hire the best talent possible, not just the best talent locally available.
Though there are many benefits, remote work doesn't come without its challenges. PEOs have been working around the clock to help clients manage the changes caused by modifications to their workforces. Here at PrestigePEO, our HR specialists provide clients with one-on-one support to handle adjustments to payroll, employee benefits administration, and any other areas impacted by changes in an employee's status.
A More Virtual World
Collaboration is key to any successful business. In a world impacted by COVID-19, many professionals have had to expand their idea of what it means to effectively collaborate. No longer confined to the closed doors of corporate offices, teams everywhere are coming together virtually to share ideas and move their businesses forward.
This also extends to client service. Businesses of all kinds are meeting their clients where they are—online—enabling them to continue providing an exceptional client experience uninterrupted by COVID-19. For many PEOs, Zoom calls and videoconferencing have replaced in-person meetings, but that hasn't changed the dedication to providing the best possible support to help clients navigate this crisis.
The Rising Value of Partnership with a PEO
COVID-19 underscores the critical need for adequate HR support to successfully handle the unprecedented business challenges facing the small business community.
While some businesses are feeling the pressures of navigating through COVID-19 on their own, businesses that partner with PEOs rest assured knowing they have expert support to help guide them through it all. Partnering with a PEO ensures that a business is protected from missing or mismanaging any of the changes impacting HR processes and procedures. It also means they have access to innovative technology that empowers employers and employees to access digital self-service options, stay connected, and get quick answers to any questions they may have.
Things might never look the same, but that doesn't have to be a bad thing. COVID-19 gives rise to a number of complications and new challenges, but it also presents opportunities for businesses to do things differently and effect positive change within their organizations. Above all, it's important for businesses to remain flexible, be open to new approaches, and reach out to experts for support when it's needed.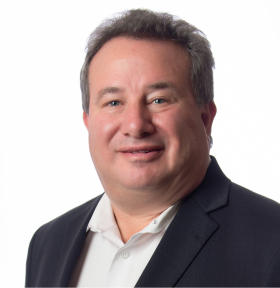 Andrew Lubash
2019-2020 NAPEO Chair
Principal
Prestige Employee Administrators
Melville, New York
Reproduced with permission of the National Association of Professional Employer Organizations