You and Your Clients Deserve Better
Earn Bonus Commission*
while providing your clients the best in employee benefits & HR services.
We are proud to offer our brokers the highest commissions in the industry, and now we're ready to up the ante. Since we value our direct partnership with brokers, we decided to offer bonus dollars on top of regular commissions. Additionally, while earning big, you can also provide your clients a limited-time opportunity that includes one month free* on their HR admin fees.
*Please fill out the form to find out how you can earn up to $250!
Discover the Power of a PEO
Bonus Commission for every Discovery Call!*
Contact us directly to learn more about these exciting new incentives we're offering our current broker partners and new brokers and their clients. We're committed to working with you and your clients to ensure you have the direct support to grow your businesses. Learn why partnering with a PEO like Prestige is best for you and your clients while earning extra commissions!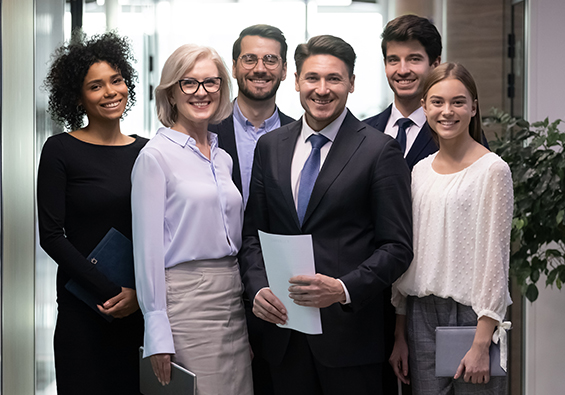 We aren't a replacement for your client's HR Team – We're an extension of it!
At PrestigePEO, your clients will have access to an entire team of certified specialists dedicated to helping them nurture a more supportive, inclusive, and productive work environment. That means they can focus on growing their business while we handle the rest.
Lifetime Payouts & Highest Commission Rates in the Industry
PrestigePEO offers guaranteed competitive market commissions rates on multiple products for the lifespan of the client relationship.
Premium Employee Benefit Plans Offered at Master Group Rates
Through PrestigePEO, your clients get access to the best possible rates on premium employee benefit plans, including health insurance from leading nationwide providers.
No Broker of Record Letters or Production Requirements
PrestigePEO never accepts BORs (Broker of Record Letters), so you'll never lose your clients – Once it's your client, it's ALWAYS your client as long as they remain with Prestige.
Dedicated Service for You and Your Clients
PrestigePEO provides a white glove experience to our clients and broker partners. When other PEOs are moving toward automated customer service operations, we're committed to providing personalized service – no call centers or chatbots here.
What Our Clients Are Saying About Us
"The support I have with PrestigePEO allows me to do my job better daily. Their quick response time keeps things quickly moving forward and allows me to get the answers our employees need. I breathe a sigh of relief knowing I have the people at PrestigePEO in our corner."
Megan Castellucci
Head of Sales & People Development
Apricot Law, NY
"PrestigePEO makes my demanding job much easier. I am confident my payroll is accurate. My HR reps keeps us informed of new laws to keep us in compliance and my benefits rep guides my employees when choosing a health plan."
Dina Estrada
CFO
Landstar Title Agency, NY 
"We have been with PrestigePEO for several years and we are extremely satisfied. Our dedicated team of HR, payroll, and benefit experts is always willing to provide support and guidance. Thanks to their attention to labor laws and regulations, we're always compliant."
Rezarta Kurti
Bookkeeper
Sterling Institute, CT
About PrestigePEO
We're among only 1% of PEOs nationwide to maintain all three of the most stringent industry credentials.
It demonstrates our continued financial stability and adherence to a wide range of strict security standards. In other words, we have you and your clients covered.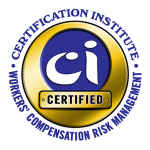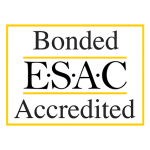 Broker Blog
Read and learn more about the PrestigePEO difference
We've developed a blog series that speaks to the value a PEO like Prestige can deliver brokers and their clients. We debunk preconceived notions about a PEO, the way to strengthen your current and future client relationships, keeping you informed about relevant industry topics, and much more. Click the link below to learn more!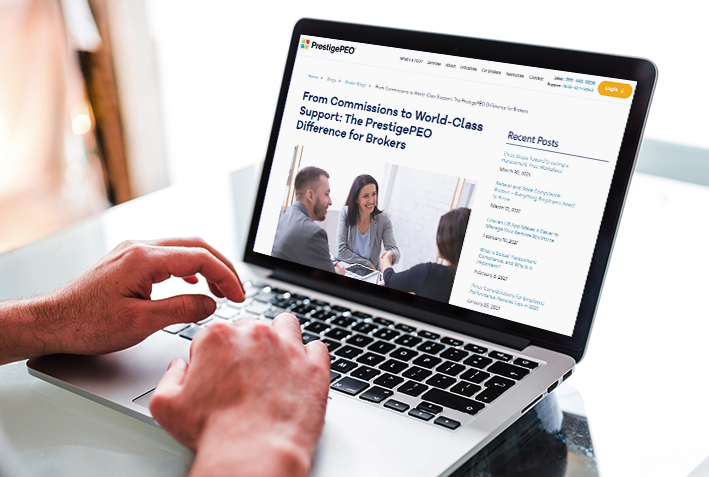 Disclaimer
TERMS & RESTRICTIONS
Broker incentive will be paid once all case submissions and criteria discussed above have been met and validated by a member of the Sales team (or The Director of Sales & Business Development).
The Promotion applies to the specified promotion period only and does not include prior case submissions or discovery meetings that have been already scheduled or taken place.
Brokers deemed to have met the specified requirements will receive the applicable incentive payments via paper checks made out in the name of the individual broker's name and mailed out within 30-60 days after the end of the promotion period.
Case submissions (prospective client) must have a group size (employee count) of at least five or more
The case submission (prospective client) must have an office located within the United States. The employees must also be employed within the United States.
Client incentive to be paid as a line-item credit on invoice
For promotion questions, please reach out to brokerpartner@prestigepeo.com
ELIGIBILITY
All individually licensed brokers must be over 18 years old and a resident of the United States, including those that work with general agents (excluding general agents themselves), can participate.

The broker must not be an employee, partner, or owner of, or part of the decision-making process at any company they successfully set up a discovery meeting for with PrestigePEO and/or submit to PrestigePEO for its' underwriting process.

Individuals may not participate in the Program, which any applicable law or regulation would prohibit.

PrestigePEO reserves the right to disqualify any participant that it determines, in its sole discretion, is ineligible to participate or is deemed otherwise not appropriate to participate.
PROGRAM CANCELLATION AND TERMINATION
To the extent permitted by applicable law, PrestigePEO may at any time, without prior notice, terminate or modify the Program or these Terms, or both. All questions or disputes regarding eligibility for the Program; eligibility for or award of Cash Rewards, or both; or interpretation of these Terms will be resolved by PrestigePEO in its sole discretion. PrestigePEO reserves the right to void Cash Rewards earned if it suspects that such Cash Rewards were achieved fraudulently, in a manner that violates applicable law or these Terms, or in a manner otherwise not intended by PrestigePEO.
TAXES
Cash Rewards under the Program are subject to applicable federal, state and/or local taxes. Upon Prestige's determination that the Participant may receive Cash Rewards, it may contact the Participant to request a completed IRS Form W-9. To the extent permitted by applicable law, if the Participant does not respond to a request from Prestige to complete a Form W-9 or otherwise as may be requested within 180 days of such request, Prestige reserves the right to rescind the Participants' Cash Reward. Prestige will report earnings under this Program to the extent required by applicable law. Cash Rewards earned through this Program may be subject to taxation and will be reflected on IRS Form 1099 for all other Participants.
GOVERNING LAW
The State of New York laws, without regard to its conflict of law provisions, will govern the Program and its Terms. Any causes of action arising out of or connected with Participant's use of the Program or its Terms may be resolved within an applicable Court of Law.
LIABILITY LIMITATIONS
In no event shall Prestige be liable for any direct, special, indirect or consequential damages, or any other damages of any kind, regardless of the type of claim or legal theory asserted, arising out of or in any way connected with: (i) the Program; (ii) the use of or inability to use the site or any materials, or (iii) any claim attributable to errors, omissions, or other inaccuracies in the site or any materials.