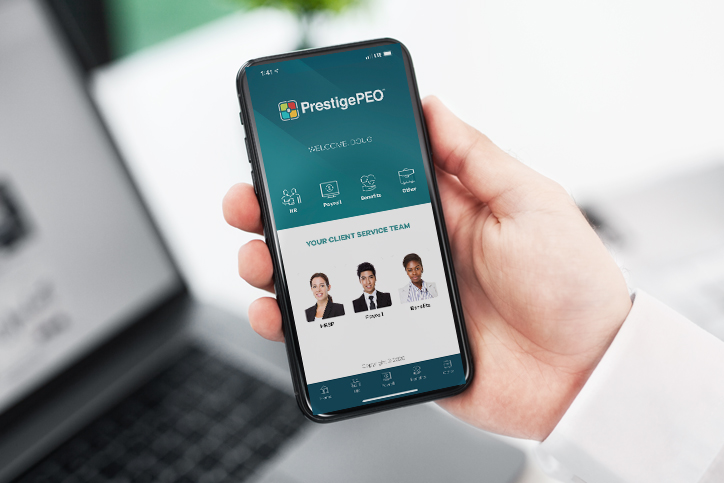 One of the biggest impacts of the pandemic has been on the way we work. City centers are no longer bustling with commuters each weekday morning, and much of the business world has moved its operations to the home office. This sudden switch to remote work is new for businesses, especially for small and mid-size businesses (SMBs) where individual team members often manage multiple cross-functional responsibilities impacting the organization, so collaboration is more common.
Adjusting to a New Normal
As the pandemic rages on, nearly all employers have had to make major adjustments to how business is done. The normalization of working from home is just the start – the truth is that the pandemic has changed a lot about how our daily routines and the workday itself are structured. For many employees, the hours between 9am and 5pm don't just include their job responsibilities, but now also include parenting and perhaps even schooling their children. And with so many of us spending so much time at home now, "quarantine fatigue" may lead some employees to seek alternative places to work during the day – like their backyards, a rooftop, or a nearby park.
Providing the Technology Your Team Needs
All this means that your employees may be spending a lot less time at their desks in the middle of the workday, and a lot more time on-the-go. And as remote work becomes the norm across the world, employers must figure out how to best manage geographically dispersed teams. When it comes to HR, a mobile app is a great way to make remote work easier. Here are four ways an HR app helps employers better manage their remote workforce and simplify HR:
Payroll
A mobile HR app makes payroll a breeze. With the right app, managers can quickly review and approve payroll from their smartphone, anytime and anywhere. For employees, an HR app can provide a complete breakdown of their year-to-date earnings, as well as a look at their paystubs and pay history. Managers and employees can even get a head start on their tax returns by instantly downloading their W-2s right from the app.
HR Management
Things happen, and sometimes business leaders need to make strategic HR decisions and act on them fast. An HR app can empower your managers to handle critical HR functions from wherever they are, at any time. An app makes it easy to seamlessly execute position changes, pay rate adjustments, and terminations. And when managers need further support, they can connect with a team of dedicated specialists in just a few taps.
Employee Benefits
Whether managers and employees are working from home or in the waiting room at their doctor's office, an HR app enables them to view pertinent employee benefits information whenever they need it. An HR app compiles all your employees' medical, dental, vision, life, and other insurance details in one convenient place, right in the palm of their hands.
Time-Off and Leave
An HR app provides a faster and easier way for managers and employees to manage PTO and other requests for leave. Rather than having to log into their employee portal via desktop computer, employees can quickly view their time-off balances and submit a PTO request through their smartphones. Managers can then instantly approve or deny the request, and their employee will get a notification letting them know of the status.
COVID-19 changed a lot in 2020, and plenty of the changes are here to stay. Remote work is one of them, which means employers must ensure they deliver the technology their employees need to stay connected and in charge of each HR challenge – no matter where they are. Learn more about how a mobile app can help your business manage HR here.