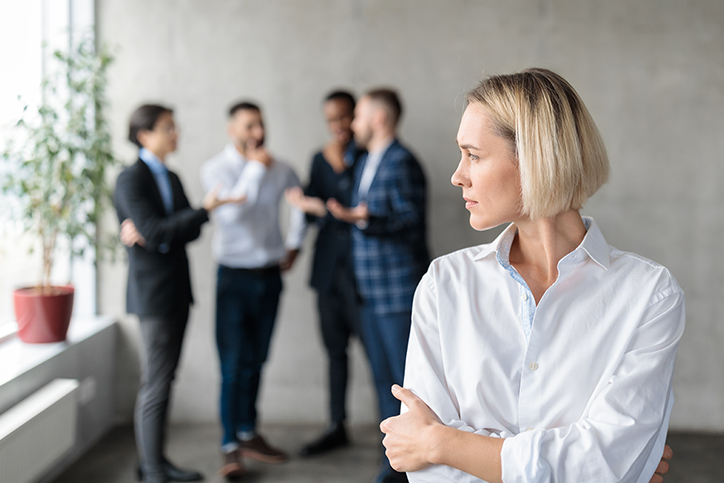 Nearly all employers are subject to some level of sexual harassment compliance. Whether or not an individual state requires compliance with its own anti-harassment laws, all employers must comply with the provisions outlined by the federal Equal Opportunity Employment Commission. Furthermore, sexual harassment compliance is much more complex for employers that have employees working in multiple states.
3 Steps Towards Creating A Harassment Free Workplace
The best way for employers to remain compliant across the board is to be proactive in nurturing a harassment-free workplace. Keep reading to better understand how to prevent harassment in the workplace with three ways employers can ensure a safe environment for all, and how a PEO can help.
1. Understand The Laws
There is no singular, specific definition for harassment – the term can be extended to any number of situations in which an individual may feel threatened or otherwise abused. The vagueness surrounding terms like "sexual harassment" is enough to confuse most business owners who don't specialize in employment law or workplace compliance.
A PEO works with small and mid-size businesses to help stakeholders and employees understand all there is to know about sexual harassment compliance. A PEO's compliance experts are well-versed in state-by-state compliance requirements, and they work around the clock to stay up to date with legislative updates and their impacts on clients. A PEO supports your internal HR team by providing all the required signage and legal documentation you need to protect your business and your employees. PEOs often manage administration as well, ensuring your business remains compliant with all local, state, and federal laws year after year.
2. Communicate about Sexual Harassment with All Employees
HR and other business leaders aren't the only ones who need to be involved; creating a harassment-free environment is a company-wide effort, and all employees should be included. It's critical for employers to communicate with employees about workplace ethics, as well as the measures in place to protect them.
The HR experts at a PEO can work with your internal HR team to develop and refine your company's sexual harassment policies and implement best practices to ensure workplace safety for all. It's important to document policies that explicitly prohibit all forms of harassment.
From there, your PEO can help your team communicate these policies with employees at hire, and periodically via email as required. Compliance laws are subject to frequent changes, so your PEO will also help you keep up and communicate any updates with your employees in real-time.
3. Offer Sexual Harassment Training
As a first step toward maintaining a harassment-free workplace, employees must feel empowered to advocate for themselves. Sexual harassment training can be a powerful tool to arm employees with the information and support they need to protect themselves.
Sexual harassment training encourages employees to speak up and outlines the resources available to them if they ever find themselves in an uncomfortable situation. It clearly communicates acceptable and inacceptable standards of behavior for everyone in the organization, as well as the steps to file a complaint if necessary. All this serves to help your employees feel safer and more supported in the workplace, which is correlated to greater productivity.
Many states require that employers provide a certain number of hours of sexual harassment training to all employees. These requirements and their specifics vary state-by-state, so it's especially important for businesses with employees in multiple states to be aware of them. A PEO can help SMBs maintain compliance with varying local, state, and federal requirements regarding sexual harassment training, and when required, administer the training to your staff.
Sexual harassment compliance can be confusing, especially for businesses with complex operations spanning across multiple states. A PEO can help SMBs remain aware of changing laws, communicate with employees about difficult topics, and administer sexual harassment training year after year.
Interested in learning more on how to prevent harassment in the workplace? Contact a member of our team today.