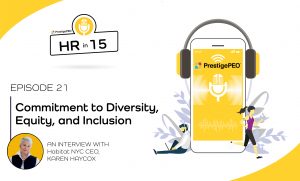 Diversity impacts everything around us.   
We need only consider the experience of today's guest, Karen Haycox, CEO of Habitat for Humanity New York City. Haycox leads an organization that battles housing inequities in one of the most diverse cities in the world, and she brings a trove of knowledge on the topic.   
Issues relating to race, class, and gender (especially single motherhood) are deeply intertwined with the work of Habitat NYC. In today's episode, Haycox speaks about all of this, plus how it has changed amidst COVID-19 and the current movement for racial equality in our country.     
Episode Highlights. Haycox discusses:   
Diversity within Habitat for Humanity, how it relates to Habitat's roots in 1970s Georgia, and the importance of representation within organizations.   

Diversity among the people served by Habitat, and how old race-related issues of housing are still strongly prevalent today.   

Her own beliefs and experiences, as a white ally for racial justice, and the imperative (if sometimes awkward) act of using her voice.     
"I am an awkward ally. I will use the wrong terms, say the wrong things. But I am committed to learning and doing better and amplifying the messages that I am hearing from my friends and colleagues who are leading this charge."  — Karen Haycox     
To get involved, explore Habitat NYC on Facebook or visit HabitatNYC.org.   
Have Questions? PrestigePEO is here to help you in these uncertain times, with expertise on Human Resources, Payroll Management, and Employee Benefits. Contact Us Today at 888-PEO-PEO1 or go to prestigepeo.com.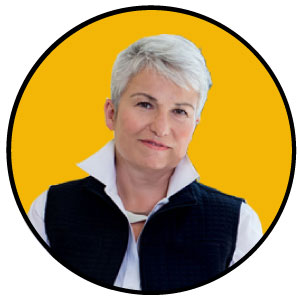 Karen Haycox is a leader in affordable housing who became CEO of Habitat NYC in August of 2015. Before Habitat NYC, Karen was Vice President of Fund Development at Southwest Solutions in Detroit, MI and held several senior fundraising positions at Habitat for Humanity's International headquarters in Atlanta and has played major roles in Habitat's global disaster response efforts.   
Habitat for Humanity New York City is an independent affiliate of Habitat for Humanity International. Founded in 1984, Habitat NYC has served over 1,500 families in New York City through home preservation and construction. Habitat NYC brings thousands of New Yorkers together each year to create solutions for New York's affordable housing needs.