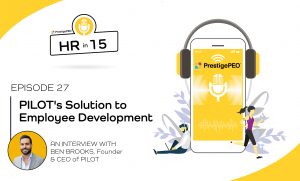 "You want to make the right thing to do the easiest thing to do."
So says today's guest Ben Brooks, Founder & CEO of PILOT, who designed the career coaching software platform to be as frictionless as possible, delivering the extraordinary value of professional coaching through an easy-to-use service that's available on all devices, and helping to enhance the value that any workforce can drive for its company.
In today's episode, Ben talks about the need he identified that inspired him to create PILOT, and how the platform has filled gaps in both career coaching and workplace technology.
Highlights include:
What is the value of career coaching vs. traditional professional development, and how low is the percentage of career employees who currently benefit from it.

Insights on how to build a resource that is not only helpful, but widely adopted.

Predictions on how the future of workplace technology will unfold over the next 10 years.
"The core of business problems are always people problems, and when people feel powerful we get business performance."        —Ben Brooks
Have Questions? PrestigePEO is always available to help you navigate these uncertain times with regard to Human Resources, Employee Benefits and Payroll Management. Call Us Today at 888-PEO-PEO1 or contact us at prestigepeo.com.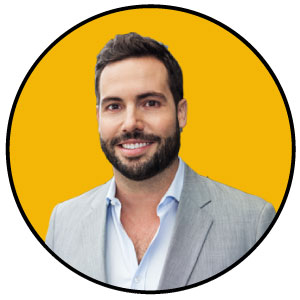 Ben Brooks is Founder & CEO of PILOT, a career coaching software platform. PILOT, which grew out of needs and gaps he'd identified while working in his own professional coaching practice, gives big and small companies the tools they need to empower their workforce to constantly improve themselves and become more valuable company assets.