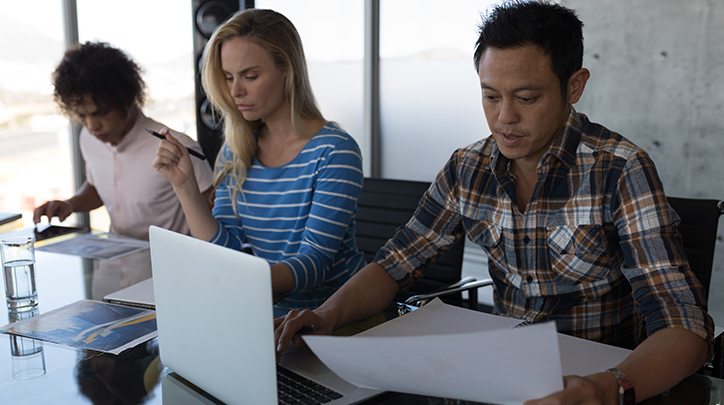 A quick guide for any situation
Performance Management is an important responsibility for managers.  But what are some of the best practices for both positive and negative Performance Management circumstances? They're quite similar, and both can lead to more successful outcomes and clarity for both you and your employees.  Check out the list we put together in conjunction with our HRBP team.
1. Be proactive
When it comes to addressing an employee situation, bring it up immediately! Timely feedback makes a meaningful impact and keeps performance communication relevant.  The performance issue could happen again, and it may not get better on its own.  In fact, for some incidences, employees may not know that what they did was not up to performance standards.  Get ahead of any potential issues and have a conversation with your employee. Provide guidance to help them understand your expectations and answer their questions about how to achieve the desired outcome.
2. Document everything
Keeping notes of your positive and constructive performance feedback is a vital way of keeping track of an employee's performance throughout the year.  It also makes it easier to develop a plan for improvement, if needed.
Addressing an employee's performance may require a Performance Improvement Plan (PIP).  Make sure to document this plan and when going to review it or any other situation, whether verbal or written, to document its occurrence with date, time, and description with details.
It's best to include specific examples in any notes and keep emails or other written items as further supporting documentation should you need it.
3. Create goal-driven timelines
Goals are also a great way to kick off an employee's employment year.  Create job-specific goals that are aligned with the organization and employee's functional area.  You may also set stretch goals; goals beyond an employee's current responsibilities or skills, to help them grow professionally.
And if you need to have a conversation with an employee regarding their unsatisfactory performance, make sure to establish concrete goals with deadlines as well. This will ensure that nothing is left open-ended. It will also confirm that the employee is aware if they do not change their behavior or performance by the timeframe decided on that there will be consequences.
4. Utilize your HRBP for support
Do not wait until you're ready to terminate an employee to reach out to your HRBP. They are there for support and guidance as soon as you realize that there is a performance concern.  In fact, as a PEO partner, your HR team can assist in every aspect of Progressive Discipline and Performance Management.  Think of them as your HR Mentor; you are not in this alone!
The last thing to remember is that Performance Management doesn't have to always be used for negative performance. In fact, when working towards promotion for an employee on your team, a Performance Management plan can help them attain that higher role! Goals, deadlines, and documentation can be encouraging and motivating for any employee to strive for what they want and achieve a positive outcome in the end!