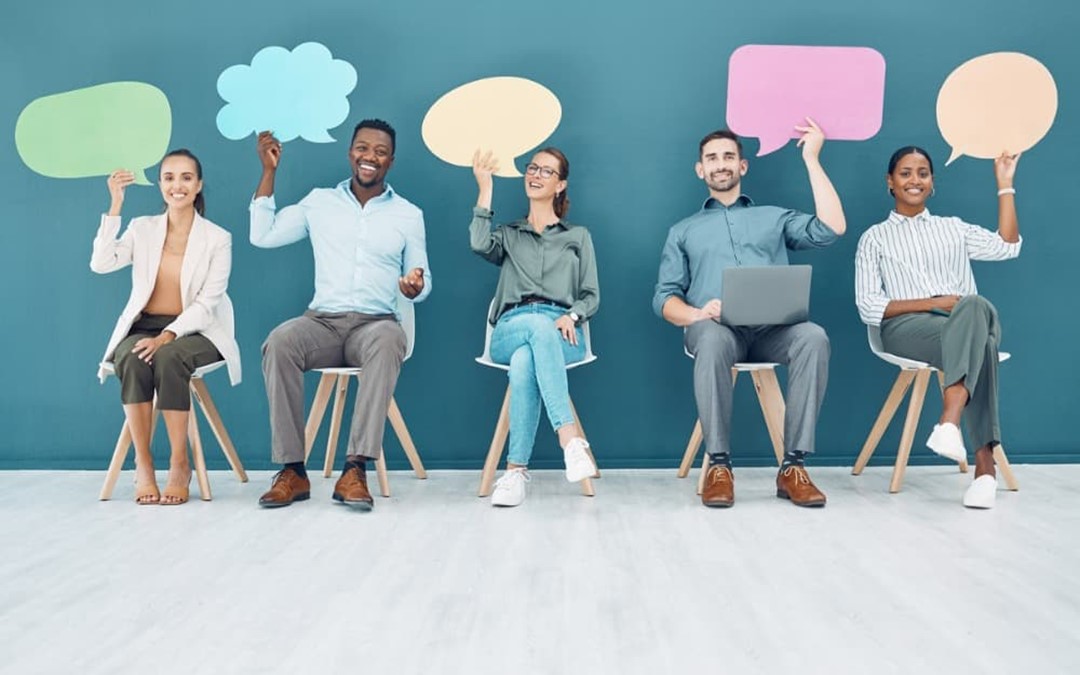 Employer branding is your reputation and image as an employer. Find out how to improve this type of branding to attract talent and engage employees
Key takeaways:
What is employer branding? Employer branding, different from company branding, is how others see you as an employer.
Why does it matter? A positive employer brand helps you attract people who align with your values, engage employees, build trust and create loyalty.
How to improve your employer branding:

Define and communicate company values
Create a positive employee experience
Promote your employer brand
Lead with authenticity
Stay involved in your community
Employer branding is becoming increasingly important in today's business world. Companies need to have a strong employer brand to attract and retain top talent and stay competitive.
According to GlassDoor, 86% of job seekers research ratings and reviews before applying to a job, and 75% are likely to apply to a job if they can see that the company manages its employer brand well. Reputation matters – 86% of women and 67% of men wouldn't be part of a company with a bad reputation.
Improving your employer brand helps you create a positive company culture and can lead to a higher retention rate. But how does it differ from your brand in general? This guide walks through what employer branding is, why it matters for your business and how to improve.
What is employer branding?
The story of your business and how you portray it to the world make up your brand. This brand, which includes your logo, core values, tagline, design, digital presence and more, helps people recognize the company and its products. It is the organization's identity and helps you market to your audiences.
An employer brand, on the other hand, is the image and reputation of a company specifically as an employer. It helps people answer questions about what it's like to work there and how the company treats employees. An employer brand can be positive or negative, and it builds over time through the experiences of current and former employees, customers and the public.
Your unique employer brand can help position your company as a top employer in your industry, showing candidates that you offer a fantastic work environment where people do meaningful work. It helps you showcase a positive workplace culture and publicize your values, mission, accomplishments and competitive advantages. A strong employer brand can also help you attract top candidates who identify with your mission and values while also ensuring current employees remain engaged and invested in their jobs.
Employer branding is one of the best investments you can make. Your work culture is a critical component of who you are as a company.
How to improve employer branding
A strong employer brand can ultimately lead to better business outcomes. How do you improve your image as an employer? Here are tips on how to use employer branding in the workplace:
Define and communicate your company's values
Start by defining your company's values and mission and identifying how you communicate these to the world. Company values encapsulate the core principles and purpose of an organization, setting standards for how employees should interact with each other, how they represent the company and what their goals should be.
Collaborate with employees when defining your values to create alignment while allowing each individual employee to understand their contribution to the company's greater vision. Employer branding is ultimately a reflection of how companies embody these values in their day-to-day operations and employee interactions. Having clearly defined values helps you establish an identity that centers around prioritizing employees.
Create a positive employee experience
Consider how you can improve the employee experience, from the hiring process to onboarding to engagement at work. What can you provide to employees to make their day-to-day more interesting? How can you create a culture where people want to be present every day?
Your approach could be planning group activities to encourage teamwork, prioritizing diversity and inclusion initiatives or creating a program to reward and recognize employees. Make sure you always give employees a voice and ask for feedback on how the company can improve.
Promote your employer brand through social media and job postings
Social media is the perfect method to showcase your employer brand and attract top talent. Stay active on channels like LinkedIn, Twitter and Instagram, and spread the word about your job openings on those platforms. How are you different? What are the benefits of working with you? What is the work environment like? Discuss these elements when talking about job openings.
Communicate your employer brand in job descriptions, too. Outline your values and principles and emphasize that potential candidates should align on those values. Include the benefits of working at the company. You may even want to include a testimonial from a past or current employee or an award the organization received for being a great employer.
Lead with authenticity
Another important component of your employer brand is establishing an honest, authentic
image that builds trust and sets you apart. Your goal should be to ensure current and potential employees, as well as customers, trust you as an employer.
Always lead with honesty. Company communication should never feel stale or inauthentic. Never be afraid to admit a mistake and discuss how you learned from it. In addition, employees need to feel that their perspectives matter. Stay open to feedback and create spaces for honest dialogue. By demonstrating your commitment to ethical practices and standards, you can bolster the power of your employer brand.
Stay involved in your community
Look for opportunities to showcase your values through giving back to your community, involving customers in your projects or fostering relationships with industry experts. You want your network and industry to recognize you and have good associations with your name.
By taking on a community endeavor or scheduling a company-wide service day, you're showing both your employees and your community that you care about people, not just business. This can help your reputation tremendously, and candidates are often attracted to that kind of initiative and care.
Where to turn for better Human Resources solutions
Employer branding is an important factor for any company looking to stay competitive in its market. When you communicate your values, focus on positive employee experiences and giving back to the community. The way people see you as an employer will continue to improve.
All of this is possible when you have the right Human Resources (HR) solutions to support your workforce. StaffLink Outsourcing is a national professional employer organization that can deliver better HR support, technology and compliance strategies to help you improve workflows and your employer brand.
Request a proposal or contact us at (954) 423-8262 for more information.