Open Enrollment season is here! As a PrestigePEO client, we are excited to offer you a brand new way to make your contribution selections this year. The Prestige Benefits Renewal Portal is an efficient way to review and make your contribution choices for your employees. Included below are some helpful tools to use while exploring your new portal and making your decisions for this year.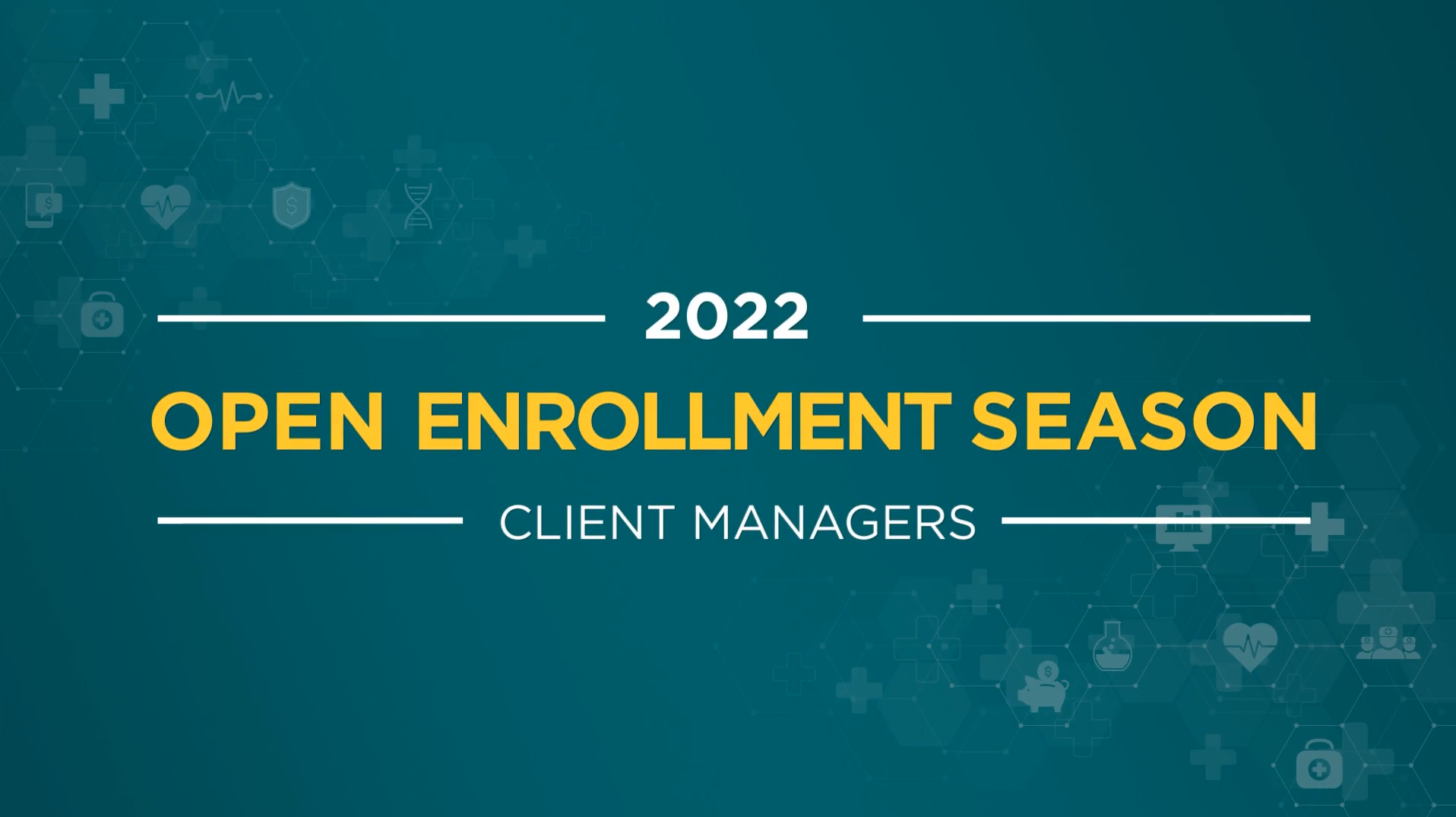 2022 Client Manager Open Enrollment Overview Video
Open Enrollment season is the best time to evaluate your spending and make updates for your employees.  We are most excited about our PrestigePEO Benefits Renewal Portal. This new portal is an efficient way to compare contributions by percentage or dollar amount. Additionally, you'll be able to view medical plan details, so you are well equipped to make the right decision.  By watching this video, you can get an inside peek at this portal and everything else that's new this year. Check it and scroll through the rest of this page for more information, including a helpful user guide.
Client Manager Open Enrollment Benefits Renewal Portal
The PrestigePEO Benefits Renewal Portal was built within PrestigePRO and is an easy-to-use selection system for choosing your contributions for the 2022 – 2023 year.  Within your portal, you will be able to build comparison models based on different contributions and learn comprehensive information on each plan to pick the best one for your business.  It will also contain detailed rate information and cost breakdowns for each of the employee benefits plans offered by your company. *
*Please note that we can only provide an estimate as the final cost will depend on individual employee elections, such as dependent status and coverage options.
Client Manager Instructions for PrestigePEO Benefits Renewal Portal User Guide
Using these side-by-side instructions, you can easily navigate your portal.  We have built this user-friendly platform so that you can build different comparison models to understand your contributions for this year. We hope that this portal will help you make the right decisions for your business by allowing you to preview different scenarios.
PrestigePEO Webinar Series
PrestigePEO Presents: Introducing a newly customized Benefits Renewal Portal
As we gear up for another Open Enrollment, we are thrilled to announce a brand-new Benefits Renewal Portal! We have completely transformed the renewal process with an exclusive portal created just for PrestigePEO clients and brokers. This technology will allow you to plan your benefits for the upcoming year like never before.
What Your Benefit Eligible Employees Should Expect
Once your decisions have been finalized, your benefit eligible employees will receive email communications inviting them to log in to the PrestigePRO Employee Benefits Portal. Your employees will be directly notified about your company's deadline to enroll. The standard open enrollment period is two weeks.  All changes will be effective November 1st. The first payroll in November will reflect new plan costs.
Employee Status Report
Client Managers will have access to an employee status report that indicates which employees have not started the open enrollment process, which employees are in progress, and who has completed the process.
To access this report and check the status of your employees' open enrollment progress, please follow the instructions below:
Log in to the PrestigePRO manager portal.
Search for "enrollment status report by workflow" by typing it in the search box in the top right corner of the PrestigePRO portal home page. Click enter when you see it.
A pop-up box will appear with a series of items to complete. You do not need to enter anything in the first 3 sections: Starting date, Ending date, or Effective date.
Next to workflow type, choose "enrollment" from the pull-down menu.
Next to client ID number, make sure your company ID number is populated. If not, type in your 5-digit PrestigePEO client ID number.
You can leave the next 3 sections blank: Workflow ID, Version/Division, and Employee ID.
Click "Run" at the bottom of the page, and the report will appear in a few seconds.
If you have any questions, please reach out to our benefits team at 833-PEO-BEN1 or email oequestions@prestigepeo.com. You can also connect directly to your dedicated specialist via our PrestigeGO mobile app.