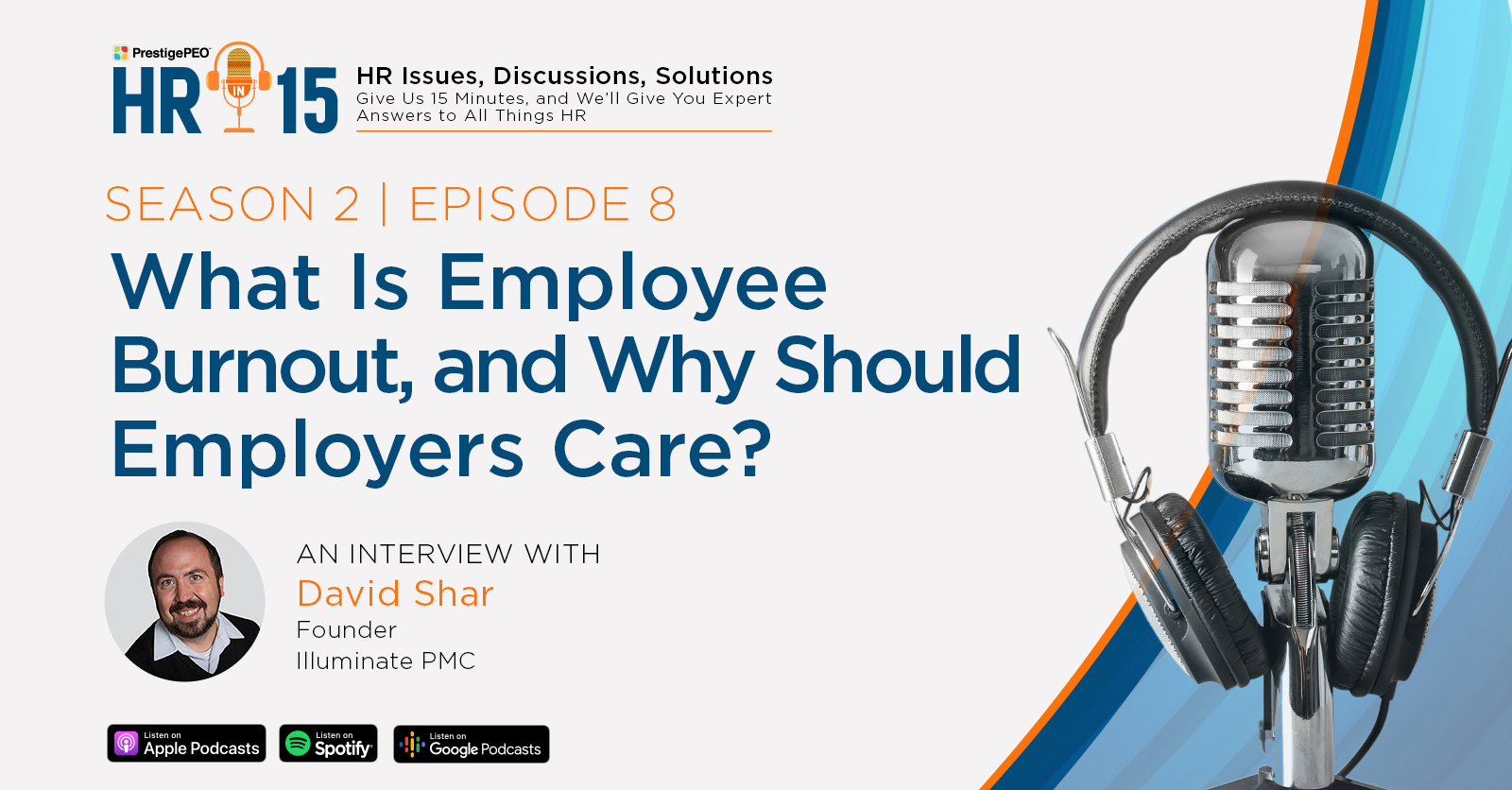 "We're working hard, but we're not seeing the rewards – not necessarily the paycheck, but the recognition and feedback we seek."
Employee burnout is an important topic, but it isn't addressed enough. What exactly is burnout, and why should employers pay more attention to it?
To help us answer these questions and much more, in this episode of HR in 15, we're joined by Illuminate PMC founder and creator of the FTF Burnout-Proof Culture Model – David Shar. David is a business psychology expert who works with businesses to help them foster a positive culture that attracts and retains top talent. He's here to help us understand exactly what burnout is, how it may present itself in different contexts, and some steps businesses can take to work toward a healthier environment for all.
Highlights Include:  
A deeper understanding of what burnout is, and how it happens to employees
The importance of communication between employees and management
The critical elements of a healthy work environment
Practical advice for employers to address and mitigate employee burnout
Have questions? PrestigePEO is always available to help with HR, employee benefits and payroll, and more. Call Us Today at 888-PEO-PEO1 or visit prestigepeo.com.