Open enrollment is your annual opportunity to review your current benefit plans, make changes, and explore what's new. If you are waiving benefits, it is still necessary to make FSA and HSA elections through the portal this year.
The 2021 open enrollment season runs from Mid-September through Mid-October. Benefit eligible employees will be notified via email when your specific enrollment window opens to begin the review and elections process.
During open enrollment, you'll have the opportunity to review your current plans and make changes, including:
Elect, change, or drop medical, dental, and/or vision coverage
Add or remove dependents
Elect, change, or drop voluntary benefits, life insurance, and disability benefits, and explore financial and wellness programs
Elect or re-enroll for Health and Dependent Care (FSA) and Health Savings Accounts (HSA) now included in the OE portal
Or, waive coverage to keep your current benefits at the new rates without making any changes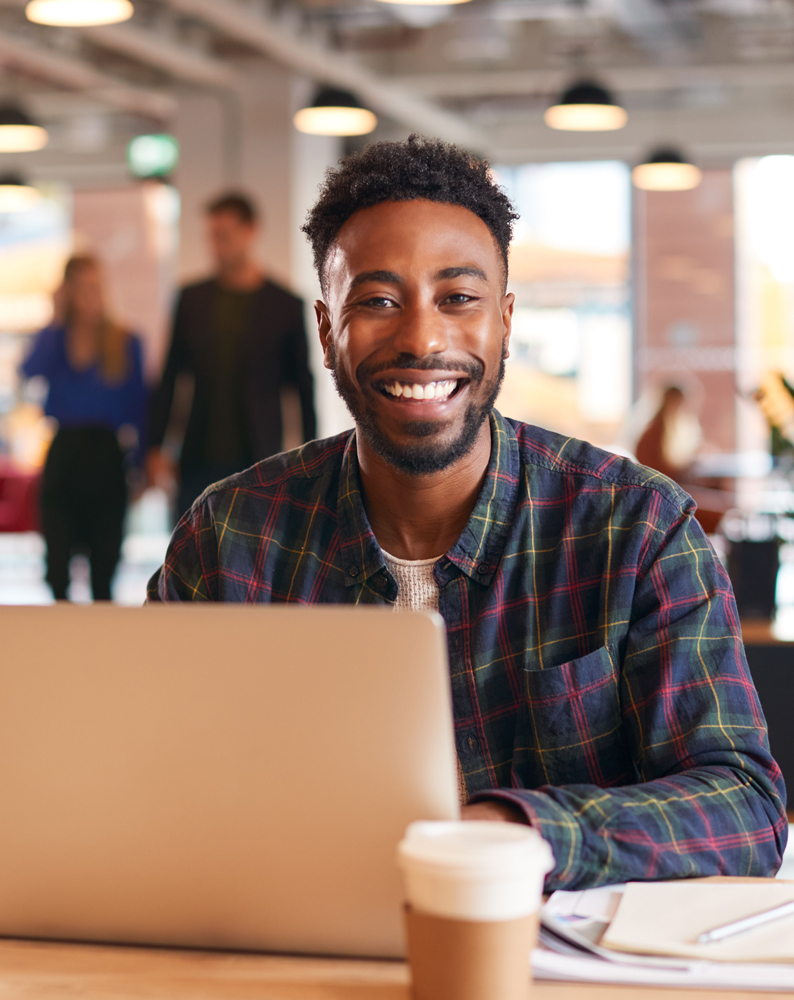 2021 Client Employee Overview Video
Watch our NEW employee open enrollment overview video to learn about what's new, what you need to know, and what you can expect this upcoming open enrollment season.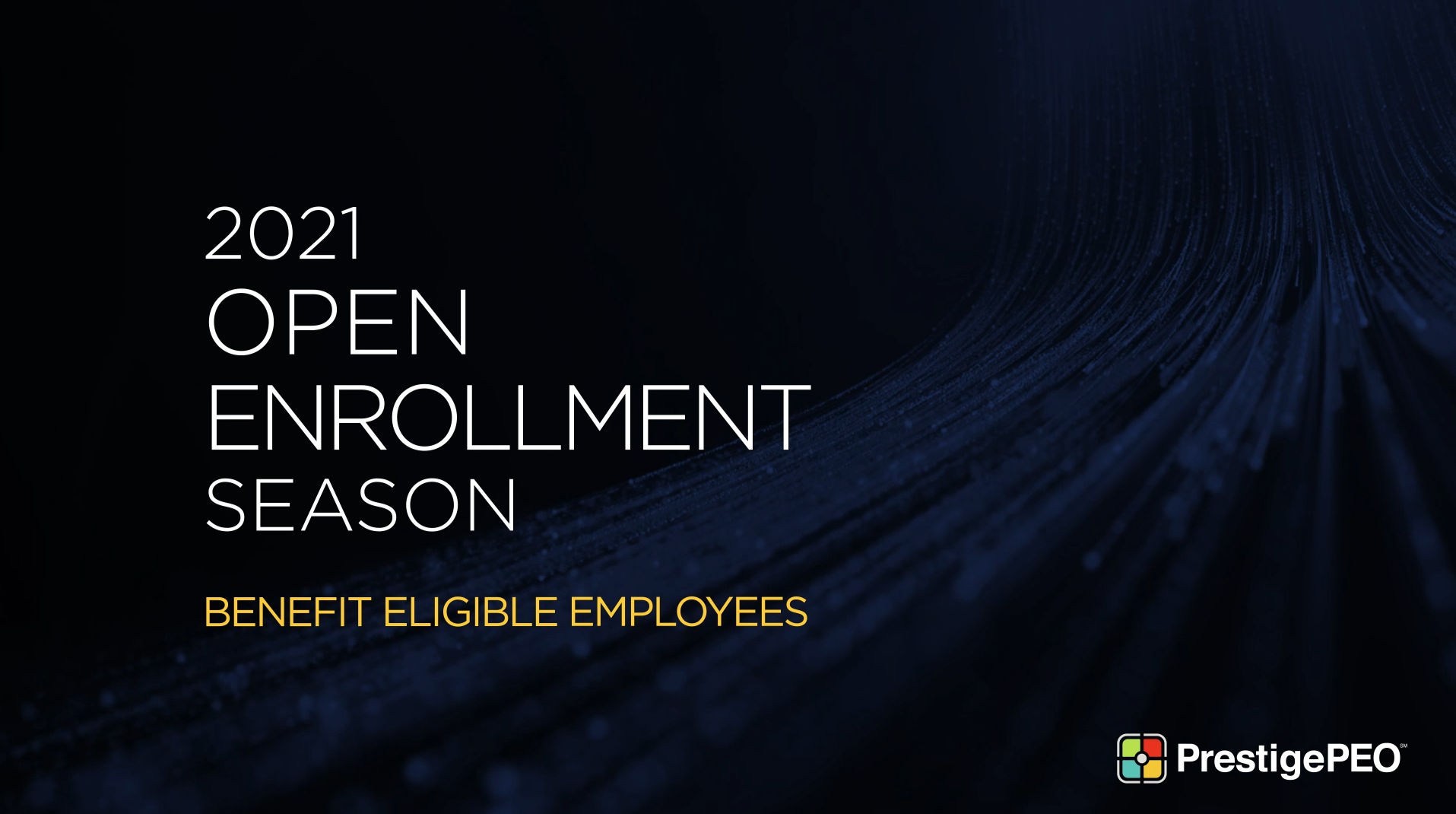 What's Next?
Beginning in early-mid October, benefit eligible employees will receive an email inviting you to the PrestigePRO employee benefits portal, where you'll be able to view your open enrollment plan offerings and make your selections. The PrestigePRO site will have been updated with all the new plans and contributions.
Benefits Portal Instructions for Eligible Employees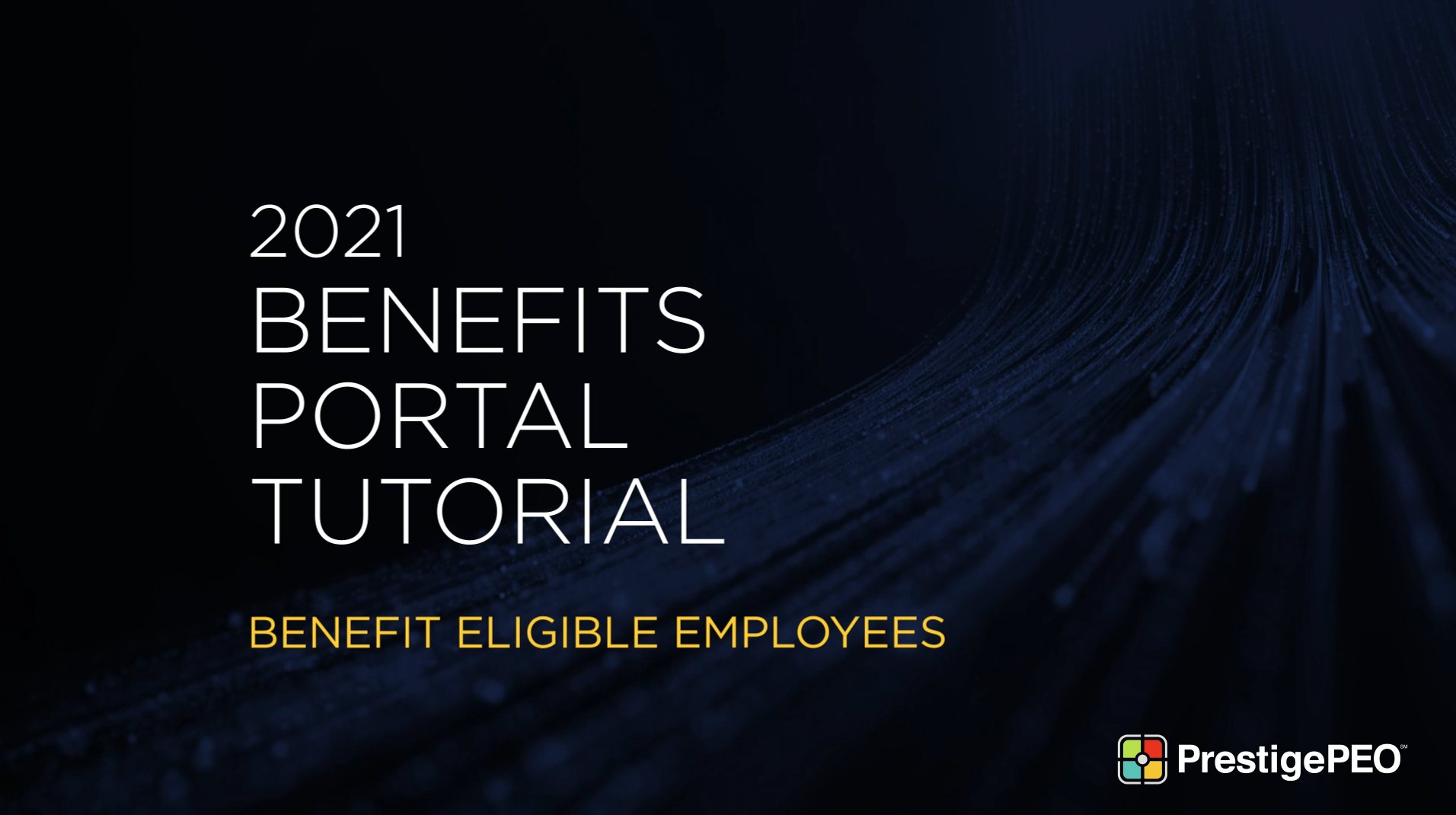 Follow the link in the email invitation to access the Open Enrollment site. (Instructions to reset your password can be found here.)
Once logged in, you'll be able to review your current employee benefits plans and any rate changes or other information that may impact you or your dependents. Additional options may be available to you, including flexible spending now elected right through the portal!
Follow the instructions on each page to review your current plans, confirm re-enrollment, or select new plans.

For example, suppose you and your family are currently covered under the MetLife Premium Dental Plan. In that case, you will see an overview of that plan, along with a green checkmark indicating that this is your selection on your screen.
If you want to change your plan to another option, you can do so by clicking on the box for your preferred plan to mark it green. This will indicate that you wish to terminate coverage from your current plan and enroll in the new option.

As you make your selections, you can view a running total of monthly costs in the top right corner.
If you do not want to include a plan in your employee benefits package, simply select the box that says, "I elect to waive this coverage."
If you want to enroll in or re-enroll in the Health and Dependent Care Flexible Spending Accounts (FSA) and Health Savings Accounts (HSA), you must re-elect through the PrestigePEO open enrollment portal. The IRS does not allow automatic enrollment.
Finally, remember to look at your address to make sure it is updated as well as your current beneficiary information on file.
Important Information Regarding Your Benefit Elections
If you do not make any active elections during the 2021 open enrollment period, your 2020 benefit elections will remain in effect for the 2021 – 2022 plan year at the new 2021 rates. You will not be able to modify benefit plans unless you experience a qualifying life event (QLE).
With the exception of Health and Dependent Care Flexible Spending Accounts (FSA) and Health Savings Accounts (HSA), all plan elections are effective November 1, 2021. Elections for the FSA and HSA accounts are effective January 1, 2022.
Newly hired employees may be subject to a waiting period. Please contact your Benefits Specialist for further details.
The open enrollment window for 2021 benefits will vary based on your specific employer. Please reach out to our benefits team at 833-PEO-BEN1 or email oequestions@prestigepeo.com. You can also connect directly to your dedicated specialist via our PrestigeGO mobile app.