Testimonials
Bringing a personal approach to personnel resource management.
APR provides real solutions for small businesses, and our client reviews speak for themselves. Learn more about our personalized approach to human resource management, payroll and more.
"Fantastic response times to questions and support for troubleshooting. They save me up to 3 hours a month of employee payroll work and continue to protect my time from the IRS requests for documentation."
— Chris Thorndike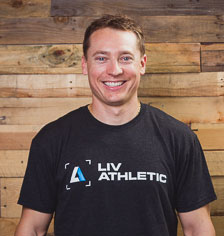 "We have worked together with the folks at APR on numerous occasions and have been very very happy. Whether our clients are in need of a payroll or PEO option, they are always able to deliver great solutions!"
– John Darr, Owner, Schackow Insurance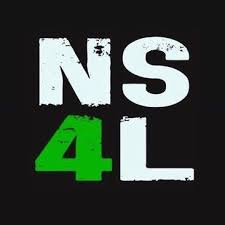 "APR has been a huge help for my company and has served as a resource in several different ways! The team members that I have engaged with have always been super helpful, very responsive, and just a joy to work with!"
– Collin Austin, Founder, New Scooters 4 Less

"So thankful to have this team! They have been helpful beyond any expectations we had of them! They are always available for any questions that come up and are responsive immediately; it's truly impressive. I am thrilled we found them and I wouldn't hesitate to recommend their services to any business owner. Their customer service is outstanding. Give yourself peace of mind by using APR."
– Celebrate Primary Care

"Wolf Security Systems has been using Advantage Personnel Resources for our PEO services for many years. They are always available to take our call and answer any questions we may have. On top of that, they always process our payroll on-time and accurately plus they provide us with affordable pay-as-you-go workers compensation. I would highly recommend them to any business owner looking to free up time and save money!"
– Wolf Security Systems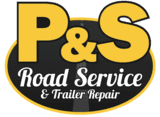 "It's a pleasure working with APR. They have bent over backwards to help me in every way and I sure do appreciate it. APR represents good old fashion customer service."
– P & S Road Services

"After partnering for many years with a PEO, I was more than thrilled to build a new partnership with Advantage Personnel Resources and Kevin Ross for our payroll needs. They have never failed to deliver exactly what they have promised. The initial set up was seamless as they took the responsibility of coordinating with our insurance company. They are always available for advice and to answer questions. I feel like APR is an extension of our company and their services have taken a huge load off of my shoulders to focus more on building more business. Thank you Kevin and staff!"
– Carol Doak, Owner, Mini Maid

"Fantastic response times to questions and support for troubleshooting. They save me up to 3 hours a month of employee payroll work and continue to protect my time from the IRS requests for documentation."
– Chris Thorndike, Executive Director, LIV Athletic

"We have been clients of APR for many years. We like the personal service we receive year in and year out. The entire crew is knowledgeable, pleasant and most importantly, easy to communicate with. Definitely a 5-star service provider!"
– Air America Heating & Cooling

"The team at APR has saved my life. I was using another payroll service prior to switching to APR in 2010. Before switching, I had no customer service, only a web portal to submit my payroll, and tons of "nickle and dime" fees.
After switching to APR, I now have a personal relationship and work with people I trust. If I have an issue, an audit, or other needs, the team at APR are a call or email away.
I love APR!!!!"
— Peter Wes, Owner, Networks LLC

"Since APR began processing my companies payroll, I have not been disappointed once. They are so personable and prompt, and most importantly, they are a pleasure to work with. Their staff always goes above and beyond for my company, and I would recommend them to everyone! Definitely 5 star!!!"
— Kristen Hadeed, Owner, Student Maid

"When we changed payroll companies about four and a half years ago we were in desperate need of a company that could simplify our payroll process and handle our complex tax needs. APR came to the rescue and has not disappointed. I love knowing exactly who to call if I have a question or need other assistance. They are always willing to go above and beyond to get the job done and get it done quickly and accurately. They are professional, friendly and reasonable. They make my job so much easier. Thanks APR!"
— Lelia Ginder, Advanced Turbine Support, LLC

"APR has serviced my agency for years now since switching from Paychex. We rely on their expertize to help us strategize payroll related issues, we consistently receive high quality services from all the staff at APR, and I would highly recommend APR to any small business owner with payroll needs."
— Thomas Ventura, Insurance Market Place

"Our payroll is always processed quickly and accurately. When I call Advantage Personnel, I talk to a PERSON, and any request I have ever had (i.e., info for worker's comp audits, etc…) has been handled right away. This company is awesome!"
— Kim Freeman, Options Unlimited, Inc.

"Our agency changed payroll companies to APR on the advice and recommendation of one of our Board members. The previous company was often unavailable when I needed to communicate with them. We have been with APR for almost three years, and in that time there always has been someone at the other end of the phone who could answer a question quickly and accurately. Doing business with Kevin, Chris and Casey has been more than "business as usual." There is someone to solve a problem, to suggest a solution, to manage the details of payroll processing like they were doing it for their own company. APR has relieved me of concerns that our employees are paid accurately and that our agency's state and federal payroll forms are filed in a timely fashion. These are real people who care about the well-being of our agency."
—Child Advocacy Center

"Tropic Traditions, Inc. has utilized Advantage Personnel Resources, Inc. for their expertise in payroll services. In our humble opinion, this company is worth every penny. The customer service we've received from not only Casey, but Kevin & Christine as well is second to none. At the drop of a hat, or realistically, the click of a mouse; they turn any question into an answer and any issue into a solution. The only way you could go wrong, is by not having this APR team of professionals in your corner."
—Tropic Traditions

"We have used APR for the past four years. Prior to APR, payroll was a difficult and painful task. We have found APR to be quick to answer questions, extremely efficient, and insightful in sharing new information that pertains to our business. APR offers full-service to our company, taking care of everything payroll to the filing of taxes that need to be filed. Most helpful is the amount of time and energy that APR has saved us. Everyone at APR responds promptly and are professional, friendly and helpful."
—Deren Land Surveying, LLC

"In November 2013, and on very short notice, Duncan Seawall was left without a payroll solution for the upcoming year. In researching payroll companies we talked with many. In the end APR was selected for its breadth of services and competitive pricing. We would recommend APR to anyone that wants professionals taking care of their payroll. When we have any questions regarding employee concerns, like child support or re-employment, the friendly staff at APR are the first ones we call. They are the experts and always take care of the issues quickly and competently. APR is definitely the best solution for all your payroll needs!"
—Duncan Seawall Dock and Boat Lift, LLC

"Being a small business owner you have to wear many hats. APR understands that my time is valuable. Their staff is knowledgeable and attentive regarding payroll or HR. I would gladly recommend APR to any business."
—Archer Electric Service Company

"I would give APR my highest recommendation. Kevin and Christine are so attentive of my needs, Christine is also one of the most positive, upbeat people I have ever met which makes working with her a true pleasure, Christine did so much more for us than was required or expected. She is truly there for my company the entire process and remains so. Any problem or issue that has arisen, she has done everything in her power to make right. Christine is extremely hard-working and a tenacious APR Employee."
—Haile Plantation Animal Clinic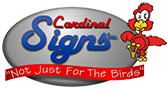 "We have been running all of our payroll through APR for some time now and it's been flawless. For a small company like ours, it's nice to just send in the hours and everything is taken care of. Super affordable with no hassle. I can't imagine trying to do this myself. The best part is that they are local to Gainesville and I know if there is a problem I don't get transferred to someone in another state or country. Great jobs guys!"
—Cardinal Signs
For Additional Information